Discover more from Thoughts From Terry
The Dispatch covers what I am learning, what I'm reading, and technology tidbits you might find interesting.
Over 3,000 subscribers
New Slippers & The DARKNESS Within #ThoughtsFromTerry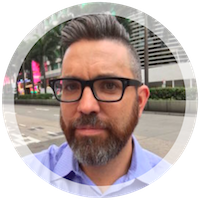 Forty Three and loving it!

Yes, it was my birthday week...thanks for all the amazing birthday wishes. At forty three, I do have to say it just keeps getting better. Seriously! Maybe my body doesn't recover like it used to, but that's ok...I will take my 40's over any previous years yet. 43 and loving it.

As I mentioned last week, I took a quick trip down to Dallas/Ft Worth to see Joan my stepmom after major double back surgery. What was a pretty horrible first few days of recovery - major issues she was dealing with coming out of multiple day surgery, I am happy to share that on Easter Sunday she woke up a new woman. This was a major blessing, and a answer to lots of prayers. Joan has a long road to recovery, but getting over this first hurdle was a fantastic first step. God is good!
The Darkness Within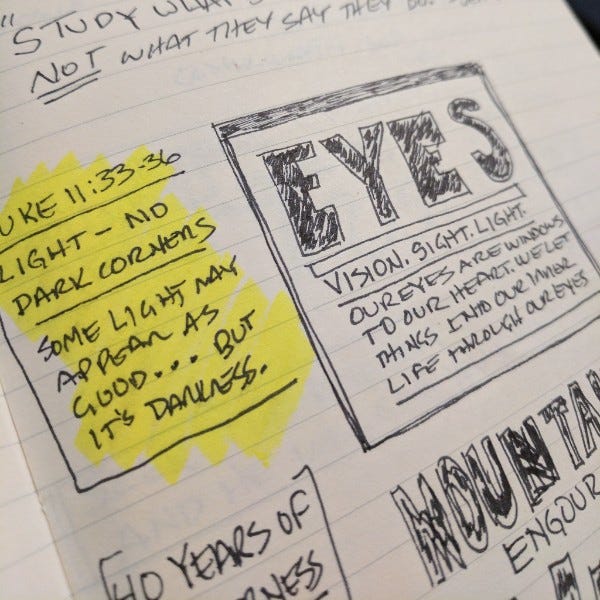 As I was reading Luke the other day, something just really hit me in a whole new way. I have been reflecting for a few weeks on "Eyes" or the thoughts around vision, and for God to give me the eyes to see as He does. As I read the passages below something new stood out. 

Jesus said:
No one lights a lamp and then hides it or puts it under a basket. Instead, a lamp is placed on a stand, where its light can be seen by all who enter the house. Your eye is like a lamp that provides light for your body. When your eye is healthy, your whole body is filled with light. But when it is unhealthy, your body is filled with darkness. Make sure that the light you think you have is not actually darkness. If you are filled with light, with no dark corners, then your whole life will be radiant, as though a floodlight were filling you with light. - Luke 11:33-36

Clearly, as Christ followers we become His light. We should live a life worth following and cast our light on the world. As leaders, this just becomes more important and critical as our light is broader and may have more reach. Ok, that's simple - we need to be light. When you read on you run into verse 34, and it tells us our eye is the lamp to our body. Think of our eyes as a window to our soul...to our heart. What comes into our eye enters our body, mind and soul. Our eyes give us vision for where we are going, but our eyes also directly impact our health and where we are going to take people. What comes in will absolutely impact what comes out. 

After connecting the dots on what comes into our eyes directly affects our steps, verse 35 kicks you in the mouth. Make sure that the light you think you have is not actually darkness...with no dark corners. Cough, cough...um yea. Those areas that we "think" are light. Those areas that we keep in the corners and tell ourselves it's okay. Those things that are so easily justifiable. Those areas that have been with us so long that we actually do think they are light, but are darkness. Yea, those! 

Lord, give us the eyes to see as you see. Show us the areas that we think are light, but are actually darkness. Lord, may your strength, power and light cast out the darkness! 
Death Spiral starts on Day 2
Once a year, Jeff Bezos writes a letter to Amazon shareholders. Typically it is really good, and this year's letter does not disappoint. In a very interesting fashion, Bezos describes the corporate death march as starting with "Day 2" mentality. SO TRUE!!! The letter is fantastic, and I highly encourage you to take 15 min and read it. My favorite thoughts and principals from Bezos are: 1) HIgh-Velocity decision making (SPEED) 2) Disagree and commit 3) Embrace external trends - and of course, from his 1997 letter, Bezos relentless commitment to the "Long Term".  Letter
Slippers ReInvented
I am not a very easy person to shop for. Basically if there is something I want I typically just buy it. It makes it challenging for Robin and others to shop for me, especially on birthdays and Christmas. Well, this year Robin was giddy about her and the girls gift to me...and rightfully so. Robin totally blew my mind with the most amazing slippers ever! Mahabis. These slippers are really like none other - you have to check them out. I now have the Classic, and highly recommend them. https://mahabis.com/
21

Hard to believe Wednesday, April 19th would of been Taylor's 21st birthday. We miss you! Full story of Taylor here.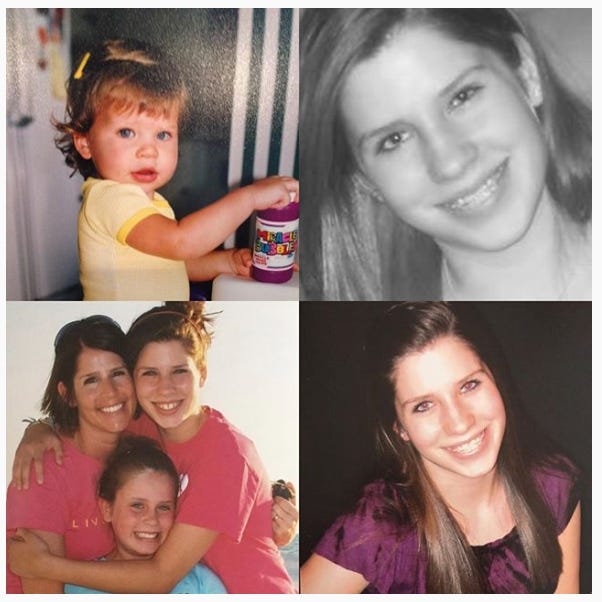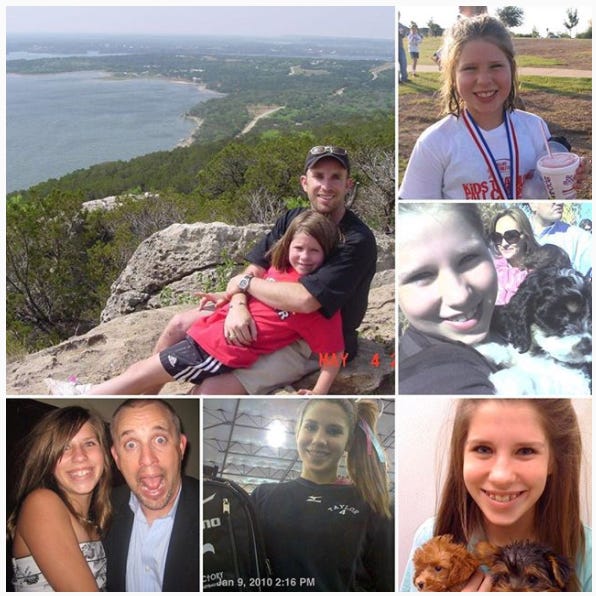 Recommended Weekend Reads
STRESS AND BURNOUT ARE KILLING US
Great Leaders Reflect on their week...Why don't you?
Before I Hit Send

1.3 million can get you on the list for a flying car. Welcome AeroMobile
Everything you have every thought about "Focus" is debunked by Elon Musk
 
Enjoy the read? Take a moment and send it to a friend.
Have a question, or something I should be covering? Just click reply to this email. 

Have a great week,
Terry