Discover more from Thoughts From Terry
The Dispatch covers what I am learning, what I'm reading, and technology tidbits you might find interesting.
Over 3,000 subscribers
The 1% Challenge, Samsung Galaxy S8 ++ 3 Simple Keys to Success #ThoughtsFromTerry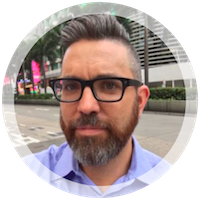 Good morning, afternoon, or evening...depending on your timezone! Cool to see this dispatch now sent around the world! Thank you for subscribing, and sharing.

Speaking of timezones, tomorrow I fly across the pond to the amazing city of London. We will be spending a few days at the Alpha Leadership Conference (LC17). I am sure the conference will be amazing, but the larger purpose will be the meetings and partner connections around the event. LC17 is hosted by our dear friends at Holy Trinity Brompton (HTB). HTB has been such a great partner on so many levels - and I personally am blessed everyday by Nicky and Pippa Gumbel with the Bible in One Year 2017 YouVersion Reading plan.

I am not sure how I stumbled on it this week, but I discovered a YouTube video of Warren Buffett addressing high school students in 1999. It is about 1hr long and chalked full of pure genius. I watched it and absolutely knew we needed to watch it as a family...so we did that Tuesday night. The quality is not great, looks like it was recorded with the good ol' handy cam in the back of the gym - but it's worth an hour of your time! #StayOutOfCreditCardDebt |  Watch | 
Continuous Improvement
I really enjoy reading James Clear's emails. A few weeks back, a very simple principle spoke to me: Continuous Improvement. If you get 1% better each day for one year, you'll end up thirty-seven times better by the time you're done. Yea!! Let that sink in = 37 times better. Insert "What About Bob" movie quote here - "Baby steps".
This principal hit me again last Sunday, reading a great YouVersion Reading plan called The Book of Mysteries. The plan talks about the Hebrew letter: Yud. It's the smallest letter, barely more than a dot in size. However, at the very same time this tiny letter begins the greatest and most sacred Hebrew words such as YHVH, The Land of God, The name of Jesus, and more. The devotional goes on to remind us that the greatest works of God begin with the smallest of steps in the right direction.
How do we change? What does this look like in your life? Where is continuous improvement, or the yud principal needed for you? Maybe you are like a friend of mine who I spoke with this week about just taking one small step to make it to a Yoga class. Not 4-5 per week...but just commit to one in the next seven days. Then tackle the following week. Maybe you need to get control of what you eat...make one small change today, remove 1 soda from your daily routine right now. And tomorrow, make another 1% adjustment.
It begins with the smallest of steps in the right direction! God HAS called you according to His purpose - He has given you great gifts and talents. We MUST GROW into His calling for our lives. Growing is done best by small, continuous improvements daily. Take the 1% challenge today. #yud
T-Mobile, The Un-Carrier

After more than 20yrs with AT&T as my mobile carrier I changed to T-Mobile last week. 20yrs with a provider is a crazy long time...first known as Southwestern Bell Mobile, then Cingular, then AT&T Wireless. Now, T-Mobile has our business. Simply put, or at least in my opinion,  wireless service is a commodity, and when things become a commodity it really becomes simply about price. T-Mobile service and coverage was lagging for many years, but that is not really the case any longer. Sure, each carrier (in the United States) - Verizon, AT&T, T-Mo and Sprint have stronger representations in different cities, and areas, but for the most part the big 3 are the same. T-Mobile is just killing it when it comes to Unlimited offerings, and they are crushing AT&T and Verizon with promotions and price (noted in earnings reports). The switch was simple, pain free and saved me over $500/yr.

Hello T-MO! 
Samsung Galaxy S8+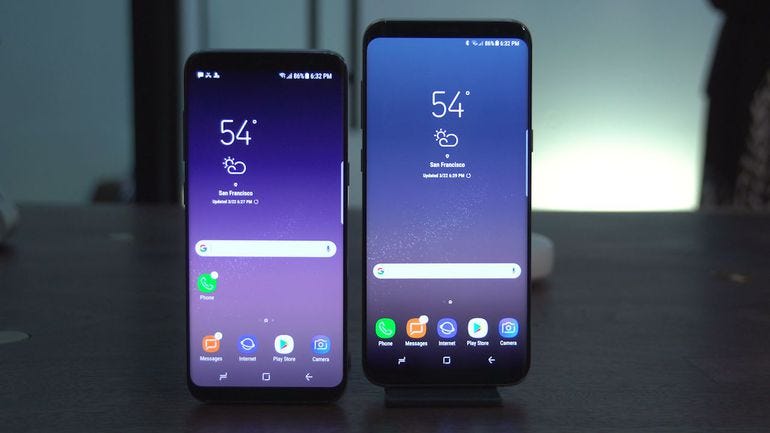 7 days now with the Samsung GS8+, and I love it. Literally when I picked up the device it instantly made the iPhone 7+ and the Google Pixel XL feel like a brick. The two best devices on the market instantly felt dated...that's how amazing the S8 is.
After using the phone for a week I can say the device is stellar, the "infinity screen" is stunning, and the camera is great. It's fast, simple to use and near perfect. BUT, the phone does have some faults. The button locations are my primary issues with the phone. The fingerprint location on the back of the phone is just STUPID! The dedicated Bixby button is STUPID since it's dedicated to a poor Bixby service. The location of the volume button is way too high on the left side of the phone. I wish these would of been address in the engineering and testing phase - but I "think" they were last minute decisions because on screen fingerprint detection was just not ready for prime time and, facial recognition was not good enough.
So, if you are an Android user and considering the S8, it's an easy decision...yes, it's outstanding. If you're an iPhone user and asking; is this the reason to switch? Well, that's another animal. iOS vs Android is a never ending saga and debate. I won't go into that discussion here, but what I do know is this - later this year, the new iPhone will be stunning...and jaw dropping, and the S8 won't be in a league of it's own. But, you will have to wait for iPhone 8. And when that releases,  Apple will tell you they are the best, and the first ever to have - "fill in the blank". :)
FYI, looks like the Galaxy Note 8 will also be stunning.

And, if for any reason you thought the Samsung Note battery issue would be a problem for them...you would be wrong. Samsung reported the highest quarterly profit in 3years. 
3 Simple Keys to Success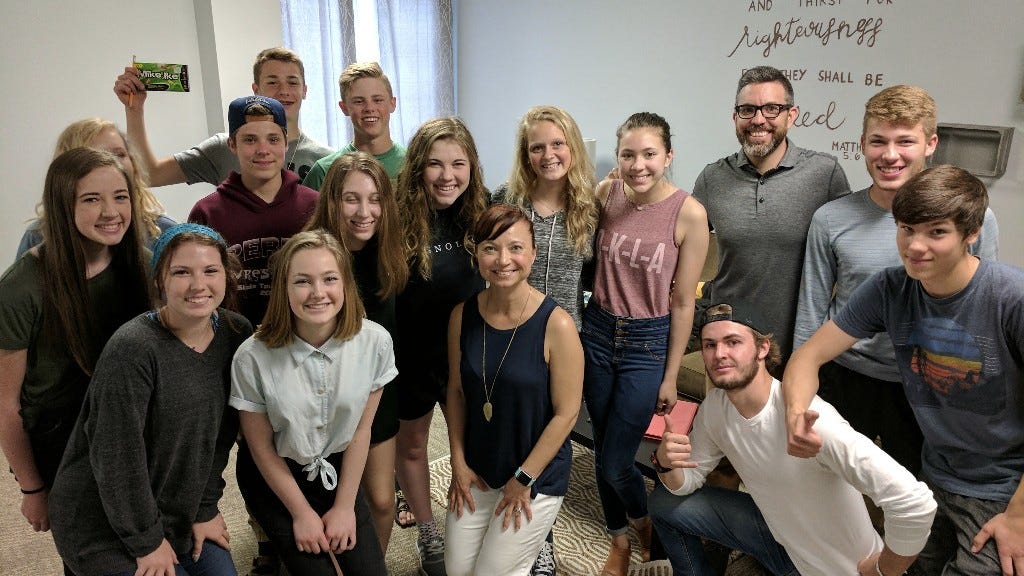 Last Thursday I spoke at Robin's high school business class. During the school year they have brought in local business owners, entrepreneurs, and guests to address the students. I was excited, and a little nervous about the class and opted to talk about some core driving principles that really impacted me personally over the years. The "teenage" factor is what was unique, so I came fully equipped with free YouVersion t-shirts, candy give-a-ways and a laptop bag. #winning

Here are my rough notes of the talk if you are interested.
Recommended Weekend Reads
Where Grit Really Comes From
Take the Ego out of Ideas

A brilliant YouTube video from Ray Dalio...I LOVED this!
How The Economic Machine Works
Enjoy the read? Take a moment and send it to a friend.
Have a question, or something I should be covering? Just click reply to this email. 

Have a great week,
Terry