Discover more from Thoughts From Terry
The Dispatch covers what I am learning, what I'm reading, and technology tidbits you might find interesting.
Over 3,000 subscribers
TEMP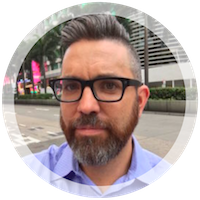 Hey hey,

Hope you have had a great week. It's week 19 of 52, so that means summer is closing in on us. However, if you are reading this from the southern hemisphere then it is closer to winter for you. (It's all perspective) The Storches are really looking forward to summer. Some vacation, some relaxing, some new experiences like cheer camp for the girls and much more! Yes...it currently looks like Reese and Reia both are full on with cheerleading. Exciting times are upon us. Looks like even though I don't have a son, those Friday Night Lights may be in our future. :)
Put An End To The Pity Party!
Let's be honest, conflict can be challenging. It's true that some navigate conflict better than others, but what about when it's really personal, or close connections...how do you navigate those situations where you really need to offer truth. Yes, truth should be balanced with grace, but grace can oftentimes be a cop out for sharing what really needs to be shared. I was reading this fantastic article (language alert) this week and it really drove home this point. I recommend you add it to your reading list.

Excerpt:
I like to think America got its Declaration of Independence because someone told Thomas Jefferson he was a terrible speaker and should focus on writing. Oprah was lucky that a producer told her she was unfit for television news, it's what gave her an opportunity to do daytime television. Plenty of people had their lives switched this way—they thought they were heading in the right direction until someone showed them they weren't even on the right road. (read more)

Then, later in the week I ran smack dab into John chapter 5. With the context above lingering in my spirit, Nicki Gumbel drove this passage of scripture home in a whole new light. Read below and let's unpack it after.
Afterward Jesus returned to Jerusalem for one of the Jewish holy days. Inside the city, near the Sheep Gate, was the pool of Bethesda, with five covered porches. Crowds of sick people—blind, lame, or paralyzed—lay on the porches.  One of the men lying there had been sick for thirty-eight years. When Jesus saw him and knew he had been ill for a long time, he asked him, "Would you like to get well?" "I can't, sir," the sick man said, "for I have no one to put me into the pool when the water bubbles up. Someone else always gets there ahead of me." Jesus told him, "Stand up, pick up your mat, and walk!" Instantly, the man was healed! He rolled up his sleeping mat and began walking!
 John 5:1‭-‬3‭, ‬5‭-‬9

38 years is a long time to be sick. I can only imagine the challenges that come with that situation and condition. However, reading the text did you notice the posture in the interaction? Jesus approached knowing the condition and simply asked would you like to get well? The lame man could of responded a million different ways, but he opted for a pity party. He opted to seek pity and offer excuses. Process that through your lens for a moment. What areas of your life...of my life... are we seeking change and desiring a new direction and needing Jesus to show up. What's our posture? A posture of excuses? A posture of poor pitiful me? A posture of scarcity? Yeah, we have them. Ok, now see how Jesus navigated this situation, how did the Savior of the Universe respond? The lame man offered a pity party and Jesus did not bite. Jesus offered quick, decisive truth with very little empathy.
GET UP AND WALK.  
Jesus could have responded a million different ways, but he chose to cut to the core in this situation. Jesus did not offer a sympathy, empathy or anything but crystal clear words.

I am not sure what it maybe for you, but I know I have areas in my life where I just need to get up and walk. I also know many people that I interact with that need this as well. Let us not forget, the same Spirit that rose Christ from the dead lives in us as believers. Lord, reveal to us those areas we need to get up, grab or mat and walk. Let us WALK today!
Ring Video Doorbell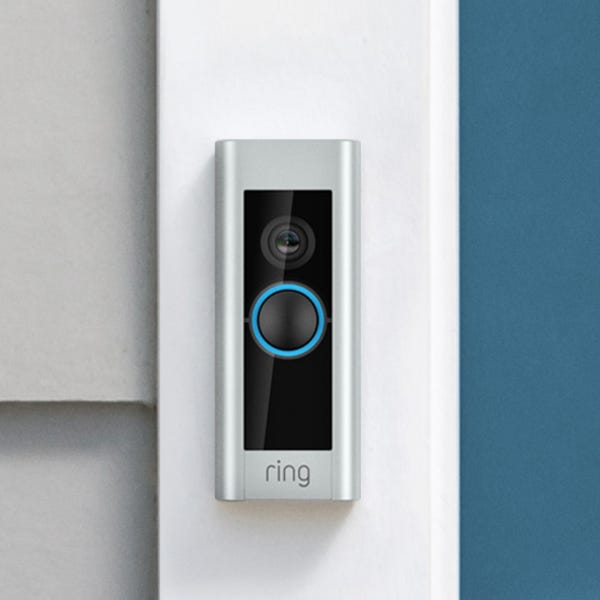 Last week we installed our first ever Ring Video Doorbell. I have been looking at and thinking about buying this product ever since we moved into our home over a year ago. Ring is a really cool piece of technology, that integrates live video capture, as well as 2-way voice communication through your doorbell. Simply put, anytime motion is detected on our porch the video is recorded, and saved online. I also have the option to get a push notification when it detects motion...which is a great feature when you are waiting for a Amazon package to deliver. Another core feature of Ring is the video doorbell. Ring operates just like a doorbell, you press the button, and the doorbell inside rings, but it also does something else. When the doorbell is pushed, it sends me (and anyone I want) a push notification where you can instantly see on your App who is at the door, and you can talk with them remotely. I really like the feature for my girls who can see who is at the front door from the privacy and security of their room if they are home alone. 

So far, so good. Ring is delivering on exactly what it says it will do. Thumbs up. 
Audible Clips & Bookmarks

This weeks Audible Clips and Bookmarks are from: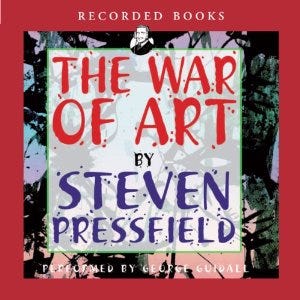 The professional can not allow the actions of others to define his reality. - Steven Pressfield

Whatever you can do or dream you can, begin it. Boldness has genius, power, and magic in it. - Johann Wolfgang von Goethe
Amazon Echo
This week Amazon launched a really big update to the Amazon Echo...calling and messaging. This is a great feature add to the Echo system - making it a really great communication device. Watch the Echo in action with calling and messaging here, or learn more here.

Amazon also announced Echo Show this week, the Echo with a display. 

We have a Echo and a Echo Dot. I LOVE the Echo Dot, and use it every morning for my Flash Briefing update while getting ready in the bathroom. Did you know the Bible App is on Echo? Learn more.
 
Recommended Weekend reads

Mentoring - Take the Risk!
If you Missed this above - Painful things you need to hear
Before I Hit Send
Apple, first US company to top 800 BILLION in value
80% of college administration offices look at candidates social media feeds (infographic)
 
Enjoy the read? Take a moment and send it to a friend.
Have a question, or something I should be covering? Just click reply to this email. 

Have a great week,
Terry