Discover more from Thoughts From Terry
The Dispatch covers what I am learning, what I'm reading, and technology tidbits you might find interesting.
Over 3,000 subscribers
Bring Your Passion, The Growth Mindset, Zuck & More #ThoughtsFromTerry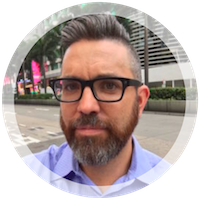 It's Friday!

A few days ago, we headed out as a family to the Dallas area to celebrate and support my nephew Ryan as he graduates from high school. It is crazy to think "little" Ryan is graduating and heading off to Texas A&M this fall. Ryan is hardworking and a talented young man...one of his many claims to fame is this really funny prank on his high school principals. Well done Ryan!
Bring Your Passion With You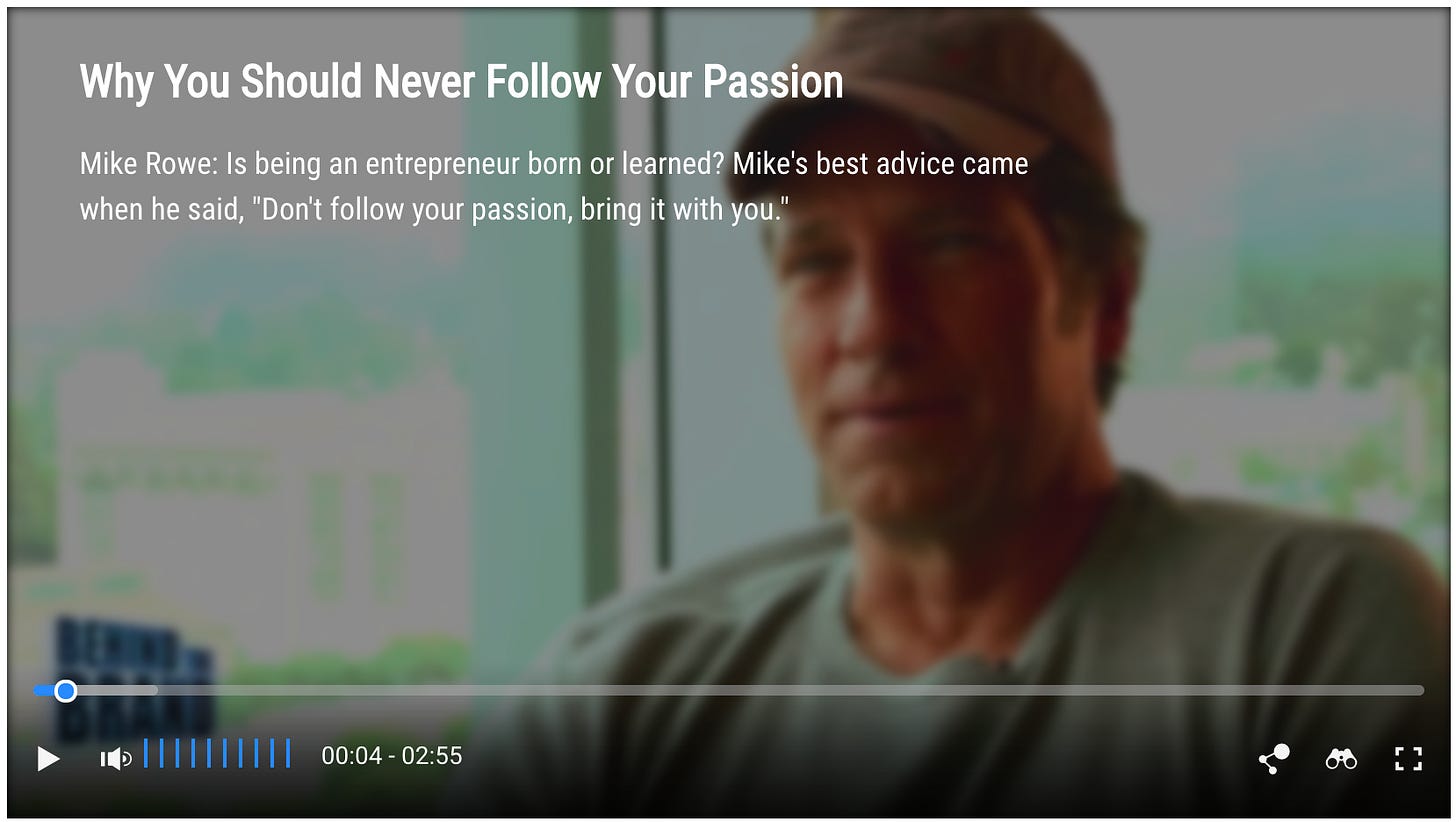 In 2016, I shared my thoughts on following your passion and what horrible advice that is. No matter the criticism or counter cultural views on the topic, I still stand by my thinking. I don't ever plan on following the "follow your passion" bandwagon. You can read my post about it here.

Recently I saw Mike Rowe, star of Dirty Jobs, as he was interviewed by Entrepreneur magazine. He talked about this very thing. Mike said something that I really liked - "Don't follow your passion, bring it with you." As he wrapped up the interview, he talked about what he consistently heard from successful business owners from Dirty Jobs. They said: "[they] First identified the opportunity, then they got good at it, then they figured out how to love it."

Instead of coddling the millennials by telling them to chase their dreams, how can we begin to teach them this state of mind of not chasing your passion, but "bringing it with them?

Watch this short 3-minute video of Mike Rowe and read more of my thoughts here.
Books and Podcasts
Mindset: The New Psychology of Success by Carol Dweck has been one of my favorite books in the last 5 years. I read it many years ago, and then listened to it on Audible a few years later. This book has gained more and more traction in the last 12 months, which is great to see! I highly recommend picking up Mindset, or listening on Audible. I plan on reading it again in the next few months.

If you want to gain a large portion of the content in a much shorter time frame, then here are some great options for you: 
Carol Dweck: "The Growth Mindset"
-----
Masters of Scale with Reid Hoffman is by far one of my favorite podcasts. If you are not familiar with or aware of Reid Hoffman, he is a successful entrepreneur who co-founded PayPal and LinkedIN. Hoffman is now a partner of Greylock VC and stays active on many boards, including Microsoft. Hoffman is someone worth listening to!

This past week's podcast (32 min) featured Hoffman interviewing Mark Zuckerberg, CEO of Facebook. No matter your thoughts or opinions of Facebook, it's impossible IMO to not see Zuckerberg as one of the premier CEO's  of our time. He is brilliant and someone who we can learn a lot from.

Here are a few of my favorite quotes from Hoffman:

"When it comes to launching a product, imperfect is perfect."
"Your assumptions of what your users want are never exactly right."
"Don't fear imperfections, they won't make or break your company. What will make or break you is speed!"
"Success has a funny way of sneaking up on the best entrepreneurs."
And a couple of my favorite quotes from Zuckerberg:
"The strategy of Facebook is to learn as quickly as possible what our community wants."
[Discussing Course Match] "People just have such a thirst for understanding what is going on with the people around them and their community."
Interesting Products / Services
Wealthfront
I love investing! I can't point back to what got me started investing, or saving money, but I think it was on the backside of getting out of debt and overcoming a lot of really stupid money decisions. // Invest wisely, and know your risks! //

I invest in traditional ways with Fidelity, Vanguard, and my Life.Church retirement plans. I also diversify with real estate investments via rental properties. Something I am really interested in is the growth of 'Robo Investing' tools that are hitting the markets. This a blend of technology and investments, which is really interesting to me. The top products that I have researched are Betterment and Wealthfront. I started using Wealthfront for some equity investing with a person account, as well as a ROTH IRA rollover account. I have really enjoyed Wealthfront, the mobile app, web interface and customer service. If you're into investing checkout Wealthfront.
Mission U
I am a college dropout. In all reality, I barely made it through high school. Thinking back, I really enjoyed learning. However, the environments that came with traditional school never really captured my attention. I do recall two high school teachers I loved - my Geometry teacher and an English teacher. These teachers were both different, and they each challenged me. It worked!

In my opinion, the future holds a completely rebooted education system. Our total education system is deeply broken at its core and rapidly spinning out of control. Peter Thiel has some good thoughts on this. I highly recommend checking out his 17 min YouTube video.

This is where Mission U comes in. Mission U is very unique and focusing on the right things. I recognize it's not for everyone, but I love what these guys are doing. Check out https://www.missionu.com/
Recommended Weekend Reading
Learn from your failures.

Letter from Mark Zuckerburg
Enjoy the read? Take a moment and send it to a friend.
Have a question, or something I should be covering? Just click reply to this email. 

Have a great week,
Terry