Discover more from Thoughts From Terry
The Dispatch covers what I am learning, what I'm reading, and technology tidbits you might find interesting.
Over 3,000 subscribers
#ThoughtsFromTerry Dispatch w.34.2017
Dispatch w.34.2017
WORDS
Words matter.
Actually, words are matter. They get on us, stick to us and shape us.

Words matter.

Words are never empty and formless. They are alive. Things! Causing growth or death.
Dictionary: Word: noun
Original Word: דָּבָר
Part of Speech: Noun Masculine
Transliteration: dabar
Phonetic Spelling: (daw-baw')
Short Definition: word;  also translates into (Things)
Very interesting that in the original language of Hebrew the translation can be defined as Words & Things.

Words can change us in powerful ways. Our mindset and beliefs are developed by words.

God spoke words and things happened.

We speak words and things happen.

I am left wondering, how are my words building those around me? Building up or tearing down? Bringing life or causing death?

Words.
Other Writings this week: 
The Challenge of Change
YOUR WORDS ARE A SELF-PORTRAIT
A fantastic read from Scott Mabry highlighting the words we leave behind. I stumbled upon this article in my Pocket reads and figured it would be a perfect time sharing it since I was really processing how much our words matter.  
Leaders set the bar for communication through the values they transmit in every email, every meeting, every discussion.
Organizations that align words and actions build trust and courage.
Visit Soul to Work and read the full article. 
iOS 11 BETA
I have been using iOS 11 for 6-7 weeks now. The early beta releases were a little rough, lots of issues and bugs - however, the latest update of beta 5 is fairly stable. Here are the features and updates I like the most:
'Do Not Disturb' while driving
I love this feature! With DND while driving, you can automatically send a text reply that you are driving and not available. I personally only use this to my iPhone selected favorites, but you can use Recents or All Contacts. Learn more here.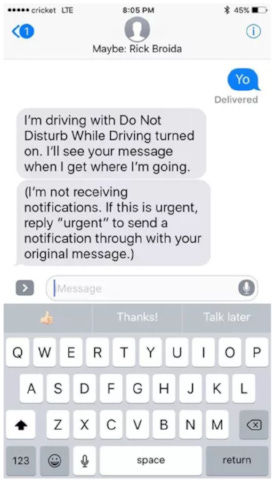 Control Center
The updated Control Center is also a big improvement. Not only does it look MUCH better, the functionality is a big step forward. You now have the ability to customize what you want in the Control Center - and you need to make sure you leverage long press! Many useful elements behind the long press! Learn more here.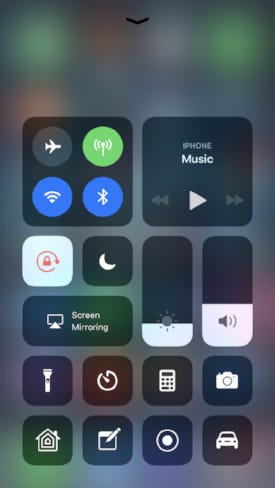 Notifications / Lock Screen
Honestly speaking, iOS is still way behind Android when it comes to notifications. It's the one thing I really miss about Android when I am using my iPhone - just a much better use of notifications. However, iOS took a bit of a step forward in iOS 11 with how they are organizing and displaying notifications. They still have a long way to go, but moving the right direction. My guess is this feature will still change a bit before it's shipped. 

All in all, iOS 11 looks like a nice upgrade - but nothing so far that I think will really WOW users. I do think the new iPhone will be the true wow factor. What will the iPhone 8 look like? Probably something like: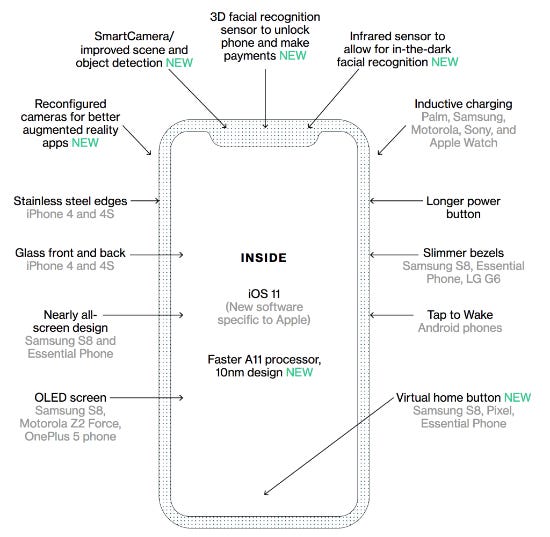 BEING DIFFERENT IN MARRIAGE
Being Different in Marriage and at Home May Be Your Strength

Last week Robin and I had the opportunity to write a quick article for Life.Church.
You can see differences as obstacles to overcome or blessings God intended. I choose to believe God knew what He was doing. 
You can check it out here.