Discover more from Thoughts From Terry
The Dispatch covers what I am learning, what I'm reading, and technology tidbits you might find interesting.
Over 3,000 subscribers
#ThoughtsFromTerry Dispatch w.37.2017
Dispatch w.37.2017
Happy Friday!

I am heading across the pond in just a few hours, traveling with Pastor Alan and a few members of the church online team. Excited to meet some of the best of the best volunteers in the UK, and offer some leadership training and coaching for a growing UK volunteer team. While in the London, I am excited to sync up with and attend worship services at Holy Trinity Brompton, and Hillsong Central London. I am also meeting up with a good friend who will tour me through LEGO UK headquarters and then off to meet with the Church of England technology team. Should be a wonderful and quick trip. 

Cheers! 
OUR FIRST AND BEST
According to research, our brains are best the first 2-3 hours of the day. With 24 hours in a day, the simple math is the first 10% of the day we are the sharpest. The first 10%. 

Take a moment and evaluate your first 2-3 hours of your day. What are you doing? Where is your time going? Are you maximizing your best? 

For me, I desire to invest and get the biggest return on investment with my time. I apply that principle well beyond time - but that's another post altogether. 

Let me take a moment and draw us to the principle of the tithe. All we have is from God; we are the stewards of His blessings, and all He asks is we bring 10% to the storehouse, the local church. We bring our tithe, 10% and we keep the rest, the blessed 90%. 

God has over and over and over shown me He will do more with 90% than I could ever do with 100%. It's faith lived out with our finances. 

Back to the first 2-3 hours of our day. 10% of your time. Where is it going? 

For me, this also plays out to be true. As I dedicate more and more of my time first to God, I continue to see His blessings in great ways. 

I don't read the Bible, pray and journal for 2-3 hours each morning...but I have worked over the last few years to spend on average 1.5 hours doing this every morning, first thing with my coffee. Then I transition to creating, writing, and planning my day. Bringing my best self to creating and then planning the day. This happens between 4:45am-7:15am.

The first few hours of the day our minds are the sharpest and the best. Evaluate where you are using your best mind, does it align with your mission, goals, and desires? Take control, and start investing your best with the best. I guarantee you will see a difference.
Others writings this week: Pain before Process
APPLE EVENT
Tuesday, September 12th was the long anticipated Apple Product Event. It was held at the brand new Steve Jobs theater at Apple Park. Freaking amazing venue! (pic) If you are not aware of the event or caught up in some of the hype, then you must have been living in a cave in Afghanistan. I plan on getting an iPhone X, needing to test and understand the UI of no button and how this impacts product interactions. How about you? Are you buying a new Apple product?

Here is a quick rundown of what was released, with links to learn more if you are interested.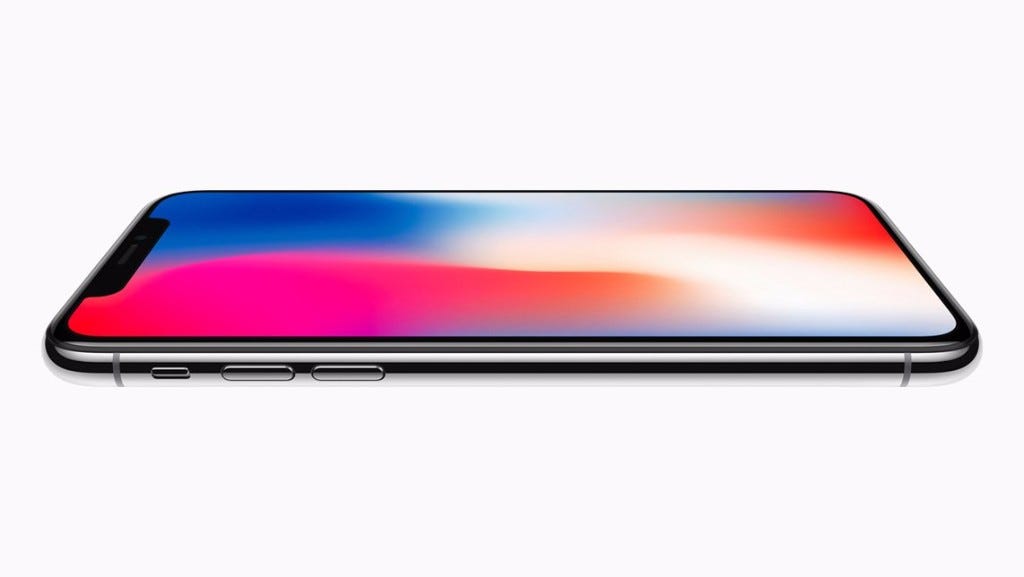 iPhone X
New iPhones - iPhone 8, 8 Plus and iPhone X (Ten)
iPhone 8 & 8 Plus = A lot like iPhone 7 but with Glass back for wireless charging "AirPower", improved camera, and overall faster. Shop/Buy/Pre-Order | Review/Details

iPhone X (Ten) = Apple version of the Samsung Galaxy S8. A beautiful full front glass edge-to-edge screen (Super retina) with no home button. FaceID to unlock your phone, wireless charging "AirPower", better battery life, best camera option, upgraded speed...it's fast and expensive. You can preorder it on October 27. It ships on November 3, and it will cost $999.
Shop/Pre-Order | Review/Details

AirPower
New Apple devices and accessories will be wireless charging compatible. AirPower wireless charging pads (available in 2018) can charge a single device or charge your iPhone, Apple Watch and AirPods all at the same time. Details

Apple Watch Series 3
The updated watch will no longer require a iPhone...it has built in LTE cellular connectivity. Stream Apple Music, use Siri, and take calls on the go without your iPhone. Details

Apple TV 4K

A bit of a snoozer. Faster, better for gaming, and 4k. Nothing to get too excited about. Details

Much more announced, here are links for details:
iOS 11, ARKit, Apple Stores "Town Square" concepts, Animoji, macOS High Sierra, Apple Heart Study
RECOMMENDED WEEKEND READS
AirBNB is a current successful startup that we can learn so much from. You will enjoy and learn something from Lessons Learned Scaling Airbnb 100X

Abundant Thinking is a mindset we all need. Katia Verresen unpacks Abundant Thinking, a mindset that gives you the creative agency and grit to reach your vision — and, on a daily basis, to design your own life. Do yourself a favor, and set aside 20 min to read The Remarkable Advantage of Abundant Thinking
"Hesitation is the kiss of death. You might hesitate for a just nanosecond, but that's all it takes. That one small hesitation triggers a mental system that's designed to stop you. And it happens in less than—you guessed it—five seconds." ​ - Mel Robbins
One of my favorite books in a long time is The 5 Second Rule by Mel Robbins. I just finished it, and highly recommend it.

My Reading List
LIMITED OPPORTUNITY: Digerati Internships are now available. Apply by Oct 15, start in January. If you are interested in applying visit:

Digerati Software Engineer (Internship)
Digerati UI/UX Design (Internship)

Other digerati jobs here. 
Thanks for reading! Have a great week,

Terry