Discover more from Thoughts From Terry
The Dispatch covers what I am learning, what I'm reading, and technology tidbits you might find interesting.
Over 3,000 subscribers
#ThoughtsFromTerry Dispatch w.40.2017
Dispatch w.40.2017
This week was the Life.Church Family Reunion. Family Reunion is an annual event where all Life.Church team members (~625) from across the states come and gather with their spouses to deepen relationships, recharge and unite around the vision and direction of the ministry. It's a powerful few days for Robin and I both to be inspired and united in our calling. You can see some pictures from the #hastag on Instagram. 

This year I was able to celebrate my 10yr anniversary at Life.Church. Technically I hit that back in January - but I was honored with some outstanding leaders Tuesday night including the great Tyler Vance who leads our IT department. Nearly 11 years later and I still can't believe I get to do this.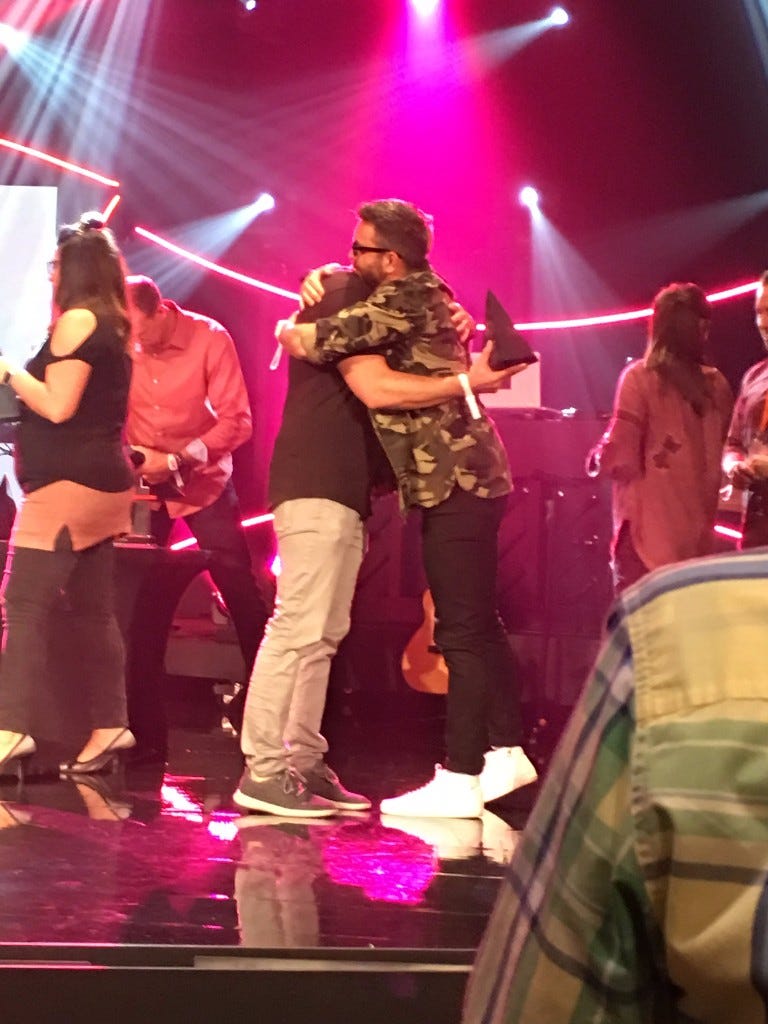 Emotional Celebration with Bobby Gruenewald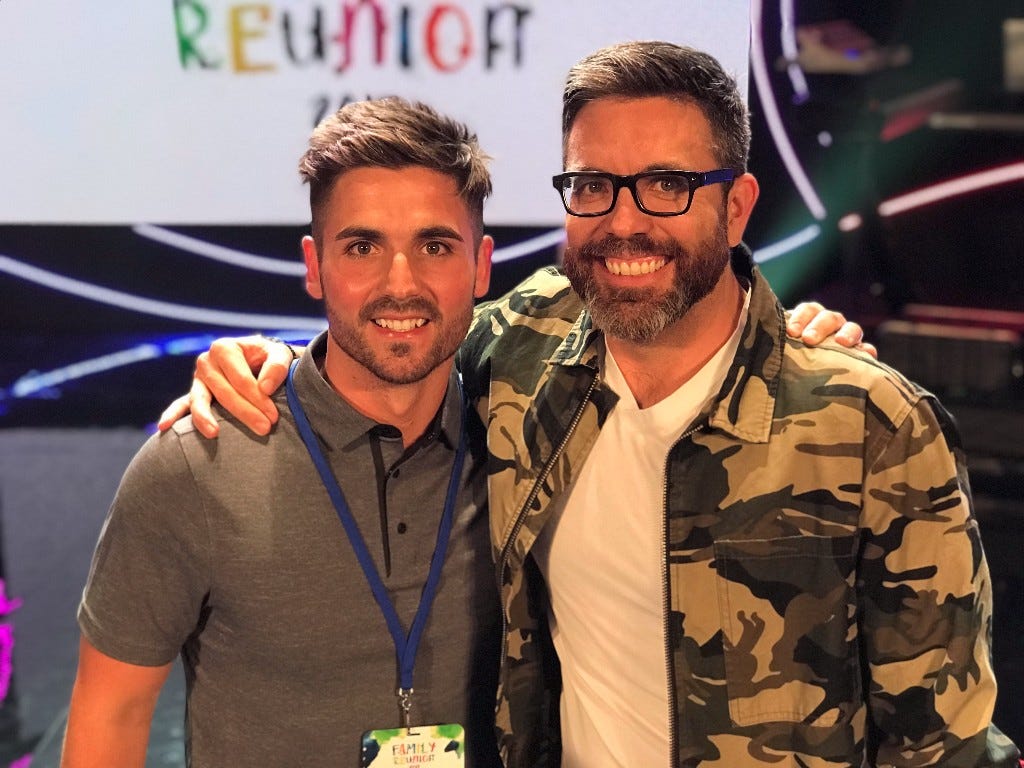 Kyle Kutter celebrating 5yrs! 
DAILY / WEEKLY PLANNING, AND REFLECTING
My friend and team member, Cameron, turned me onto this productivity planner a while back. Honestly, I was not too interested at first. I had a fairly robust process in place for my planning and always felt like I was strong when it came to productivity. 

Well, after some continual promptings from Cam, and some realizations with my more analog style of journaling that had been a huge success this year, I felt it was time to dive into the Intelligent Change Productivity Planner. Let me say this - wow! I have fallen in love with the simplicity of the planner, and the process it takes you through; it is so helpful. Here is why I think it is a winner.

1) Weekly planning
The productivity planner starts with planning your week. Immediately this creates a mindset broader than today, or this moment. Looking out beyond a day or two and focusing on the week is an essential part of being productive on the "right" things. 

2) Daily prioritized task list
Once the week is planned out, you dive into what is most important today in light of what is important to accomplish this week. Daily is just a subset of the week, and with this type of focus you quickly adjust and move away from just silly busywork. Keeping the most important things in front of you helps with distractions immensely. 

3) Reflection & Evaluation
Weekly planning and daily task management were good for me before this planner. But what has been added for me, and I think is bringing the most value, is the daily and weekly reflection. Every day has a quick review, a 1-10 productivity score with a small comment section. This has been gold, daily making myself score the day and evaluating what issues are challenging my productivity. Having this new detailed awareness gives me practical and tactical ability to make the adjustments needed to be better the next day! The same happens when the week is over, evaluating the full week and carrying those learnings forward. 

4) Paper
Digital vs. Analog. Paper and a notebook might not be for everyone. Heck, I am a digerati. My life is often bleeding edge digital and technology, and that is one reason I love the physical writing in this paper planner. There is something special for me when writing on the physical pages early in the morning - a sense of creating and crafting the vision and plan for the week. A personal connection with the vision and importance for the day. It feels "real". I am shaping and creating the way. 

5) Timing and process
Finally, and this is not so much the Productivity Planner specifically, it is more about the process and the flow in my day. Opening my Productivity Planner happens right after my morning time with God, before any emails or actual work for the day. Why is this important? For me, it is important because I am committing my day to the Lord. Coming out of my devotional and time in the Bible I turn my day and tasks to Him and seek His wisdom and direction for what is the most important things to give myself to this week, or today. This helps bring a very practical process to surrendering my will to His will...daily, and I recognize how important that is for me!

The Intelligent Change Productivity Planner has been a great tool to add in my belt for increased productivity, prioritization and focus. I have shared it with many people who have seen great results in just a few short weeks of using it. No matter the Productivity Planner or not, I highly encourage you to take a step back and evaluate your productivity, process, and priorities. Are you thinking the right way, and using all the tools available to maximize your return on investment? Time and energy are limited resources, steward them well. 
Have you read: Parenting In A Digital World
RECOMMENDED WEEKEND READS
A really good read from Benjamin P. Hardy about our personal evolution. Loved and completely agree with his closing thought:
"Your potential isn't fixed, it's limitless. However, it is you who determines how far you go. Not your genetics and not society. You decide how you will respond to each stage of life you are in. How you respond will determine the next stage, and the next."
Read How to Reach the Next Stage of Your Personal Evolution.
Ambition. Is it bad? Stephen Graves writes about this sensitive topic and offers some great perspective and some guiding truths to help navigate the issue of ambition!
Praise is giving glory to God for who He is. Thanksgiving is giving glory to God for what he has done for us. - Nicky Gumbel
Thanks for reading! Have a great week,

Terry