Discover more from Thoughts From Terry
The Dispatch covers what I am learning, what I'm reading, and technology tidbits you might find interesting.
Over 3,000 subscribers
#ThoughtsFromTerry Dispatch w.46.2017
Dispatch w.46.2017
Crazy to think we have six weeks left in 2017. Seriously, where did the time go? 

This past week our leadership team did a half day off-site. We do these a few times a year, and a core focus in this off-site was an Operational 360 with this team. This 360 assessment gains feedback from your boss, peers, direct reports, co-workers and yourself...making it a "360" view of your leadership. The report gives comparisons to all other leaders in the organization, as well as showing your direct results in nine key areas. 

These 360's are always a powerful tool to gain insight into your leadership and discover any blind spots that may exist. But the most significant learning for me, and for the group this time doing the 360, was a minor tweak to how we did a part of the 360. You see, the last two parts of the 360 are open responses to these questions: (1) Team member's most effective behavior or skill at work is… (2) One area the team member needs to work on is… Someone recommended we put our name on our comments and move from anonymous to actual known feedback. Wow! What a difference. All the feedback from the other groups were still anonymous, but my peers shared feedback with a name, and it made a difference. Moving beyond anonymous, open comments to real, personal and candid honesty was a vast improvement. As a group, we all agreed we wished we asked all our raters to put their names on the comments. 

Open and honest feedback is a gift! 360's are an amazing tool to help gather perspective and valuable insight. However, I highly recommend that we DO NOT WAIT until a 360 to give clear and valuable feedback to those around us. Know that if you are offering feedback on a 360 that is new and never discussed previously in a face to face interaction...then we have a problem. 
LIFE.CHURCH OPEN DIGERATI
This past week was our Open Source Challenge Week—an opportunity for Digerati team members to unplug from their day to day to-do lists and instead focus on Open Digerati projects. On Tuesday, we gathered together as a group for "closing ceremonies" for the challenge week, and the results were outstanding!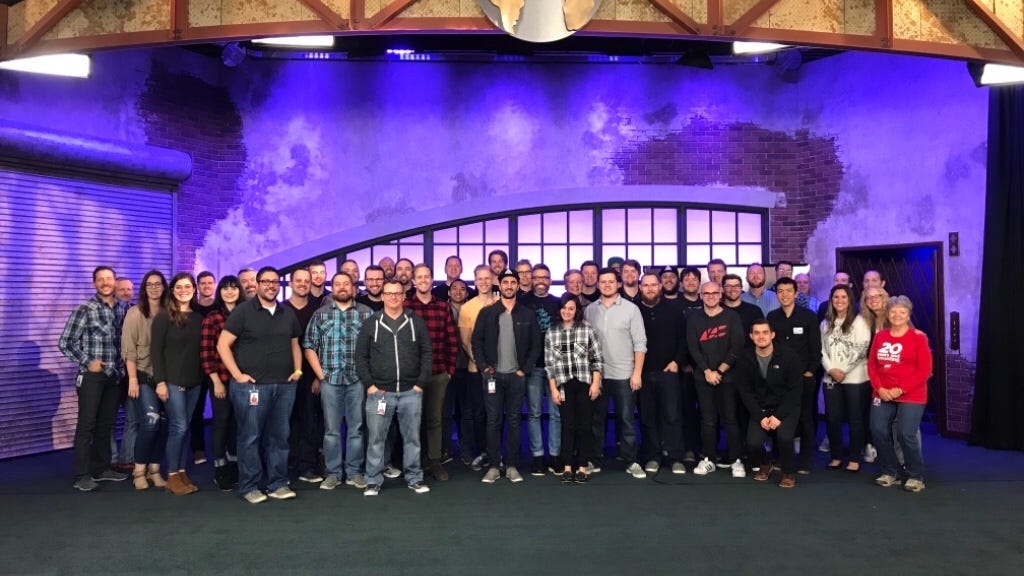 Open Digerati Challenge Week Participants. 
A little back story: a few months ago I laid out a vision for our Digerati teams to enter the "open source" world and move towards building our apps and processes to be fully open: open ideas, open collaboration, open learning, and open source code. I see a day in the future when we're engaging with dozens, then hundreds and eventually thousands of technologists around the world. A day when all this passion, energy and talent is focused on impacting the world for Christ. This idea and vision is not a new one; it's been inside of me and many team members for a long time...but the timing wasn't right.
 
The time is now, and the responsibility is real.
 
In early 2018, we'll launch Open Digerati. Our goal is to come out of the gate with a handful of open source projects, a learning community, a blog, and a few other ways to engage. We're putting a lot of energy toward this new program, and we plan on running full steam ahead, but we also know that won't happen overnight. So, we're putting our toes in the water. 
 
If you have interest in Open Digerati, visit our site and add your email address. This will be your way to stay in the loop and join our Slack channel. If you're not a technologist, we could use your prayers. Any time big kingdom-impact projects emerge they have headwinds and resistance from opposing forces. Your prayers are welcomed and appreciated.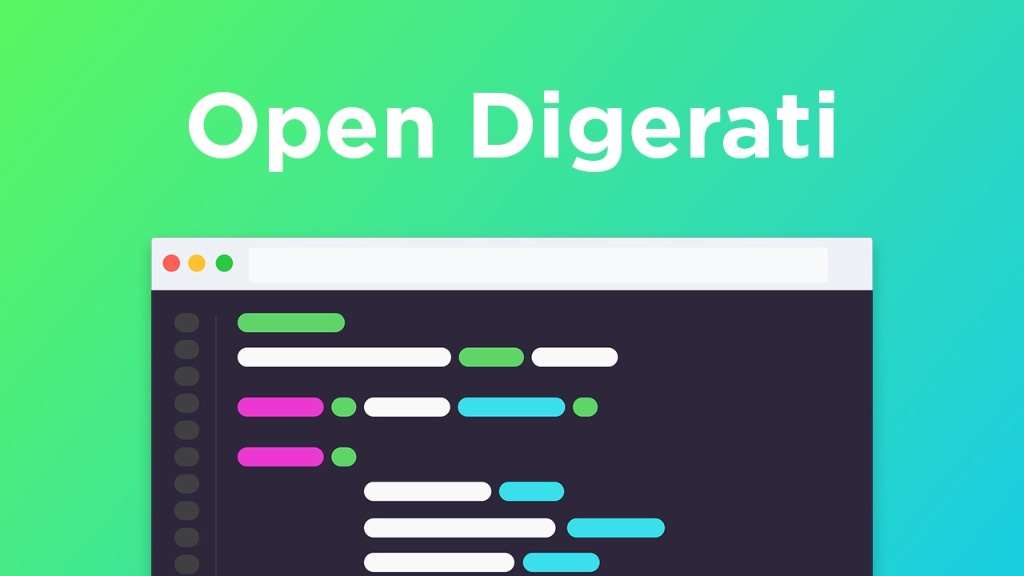 RECOMMENDED WEEKEND READING
Humans Hate Being Spun: How to Practice Radical Honesty — from the Woman Who Defined Netflix's Culture

Patty McCord is the architect of the well known and sought after Netflix culture. Patty is set to launch her first book in January, titled Powerful: Building a Culture of Freedom and Responsibility - this article is an excerpt from a chapter and is fantastic. 

First Round
The Power of First Principles

First principles thinking, which is sometimes called reasoning from first principles, is one of the most effective strategies you can employ for breaking down complicated problems and generating original solutions.

James Clear
Charlie Munger's Unique Approach To Being An Expert-Generalist

A great deal has been written about how deliberate practice over 10,000 hours within a specific area of expertise is the key to success in any field. This read brings an interesting counter opinion to the deliberate practice approach. 

The Mission
Masters of Scale is Back

Reid Hoffman is back with season 2 of Masters of Scale. Masters of Scale has quickly become one of my favorite podcasts.

Masters of Scale
COFFEE QUICK HIT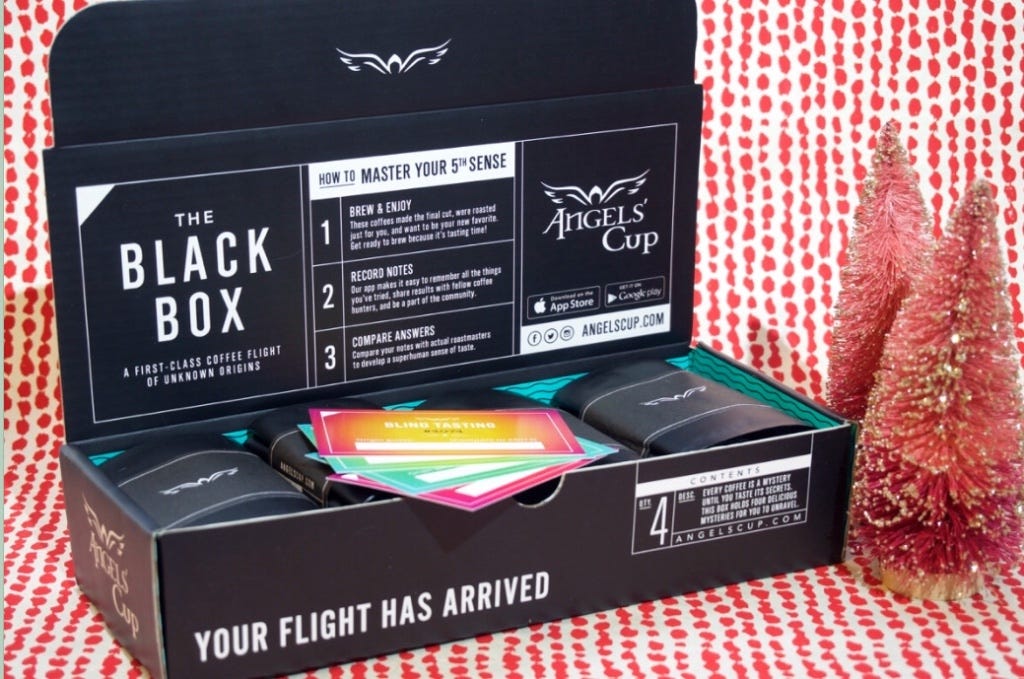 You better act quick! Only 190 of these Angels Cup special's are available. I ordered mine immediately. 

Angels Cup
 
"Pain plus reflection equals progress." - Ray Dalio
Thank you so much for subscribing and reading the dispatch. As always feel free to reply with your thoughts, requests just general feedback. I always enjoy hearing from you!

Enjoy your weekend.