Discover more from Thoughts From Terry
The Dispatch covers what I am learning, what I'm reading, and technology tidbits you might find interesting.
Over 3,000 subscribers
#ThoughtsFromTerry Dispatch w.49.2017
Dispatch w.49.2017
Disagree and commit. -Jeff Bezos
Disagree and commit appeared in a 2016 Amazon letter to shareholders. Here is an excerpt from the letter:
This phrase will save a lot of time. If you have conviction on a particular direction even though there's no consensus, it's helpful to say, "Look, I know we disagree on this but will you gamble with me on it? Disagree and commit?" By the time you're at this point, no one can know the answer for sure, and you'll probably get a quick yes. I disagree and commit all the time. We recently greenlit a particular Amazon Studios original. I told the team my view: debatable whether it would be interesting enough, complicated to produce, the business terms aren't that good, and we have lots of other opportunities. They had a completely different opinion and wanted to go ahead. I wrote back right away with "I disagree and commit and hope it becomes the most watched thing we've ever made." Consider how much slower this decision cycle would have been if the team had actually had to convince me rather than simply get my commitment.
I absolutely love this concept and I try and use it regularly. So many situations I find myself in that I am not in full agreement with a team, or even a leader. However, recognizing the power of disagree and commit allows the ability to extend trust, invoke flexibility, and join momentum when needed.

Some good reads about Disagree and Commit.

AmazonianBlog.com
TomTunguz.com
Inc.com
YELLING UPSTAIRS
I have been a fan of Seth Godin for as long as I can remember. I read this the other day and it so resonated with me. I figured I would share the entire post just so you don't miss it.
* *
When you're cooking breakfast and the school bus is coming in just a few minutes, it's tempting (and apparently efficient) to yell up the stairs. If a recalcitrant teenager is hesitating before heading off to school (I know, sometimes it happens), go ahead and yell.
 
Good luck with that.
 
The alternative is to turn off the stove and walk up the stairs. Catch your breath, then have a quiet conversation.
 
Not efficient, but effective.
 
This is an almost universal metaphor. We keep finding ways to rationalize various versions of yelling upstairs instead of doing the difficult work of engaging instead.

Originally posted here.
This week, the International Olympic Committee (IOC) said Russia can't compete in the 2018 Winter Olympics. Last year, it came out that more than 1,000 Russian athletes had been part of a government-backed doping scandal for years - including some 2014 Olympic winners who later had their medals taken away. 

The Netflix documentary ICARUS is about this very topic. It's a great film,  I highly recommend watching it.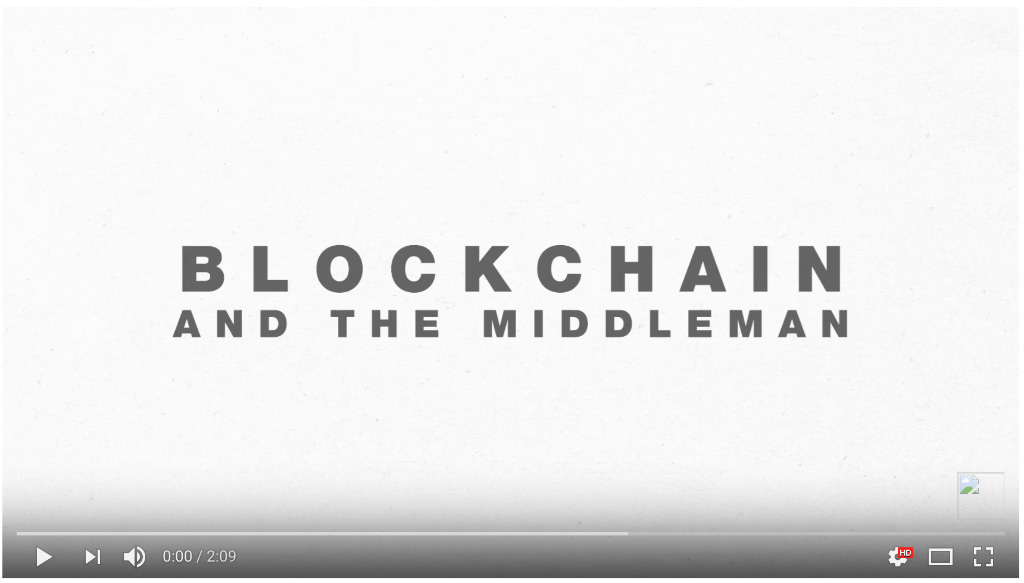 Blockchain and the Middleman - a great 2 min video that brings a little context and simple understanding about Blockchain transactions, and a little Bitcoin education. Video
"Let's agree to disagree" shouldn't end a discussion. It should start a new conversation, where the goal of understanding each other supersedes the goal of persuading each other.  - Adam Grant