Discover more from Thoughts From Terry
The Dispatch covers what I am learning, what I'm reading, and technology tidbits you might find interesting.
Over 3,000 subscribers
#ThoughtsFromTerry Dispatch w.49.2017
Dispatch w.50.2017
🔟 days until Christmas! Say it with me….Amazon Prime! My good friend runs the over-the-road transport business for UPS in our region and state...and I know he just cringed and had a few choice words for me. Love ya, buddy!

❤️ On Tuesday, my 13-year-old Reese published a Q&A to her YouTube channel. She's a nut! Apparently, if you have questions, she has answers. Video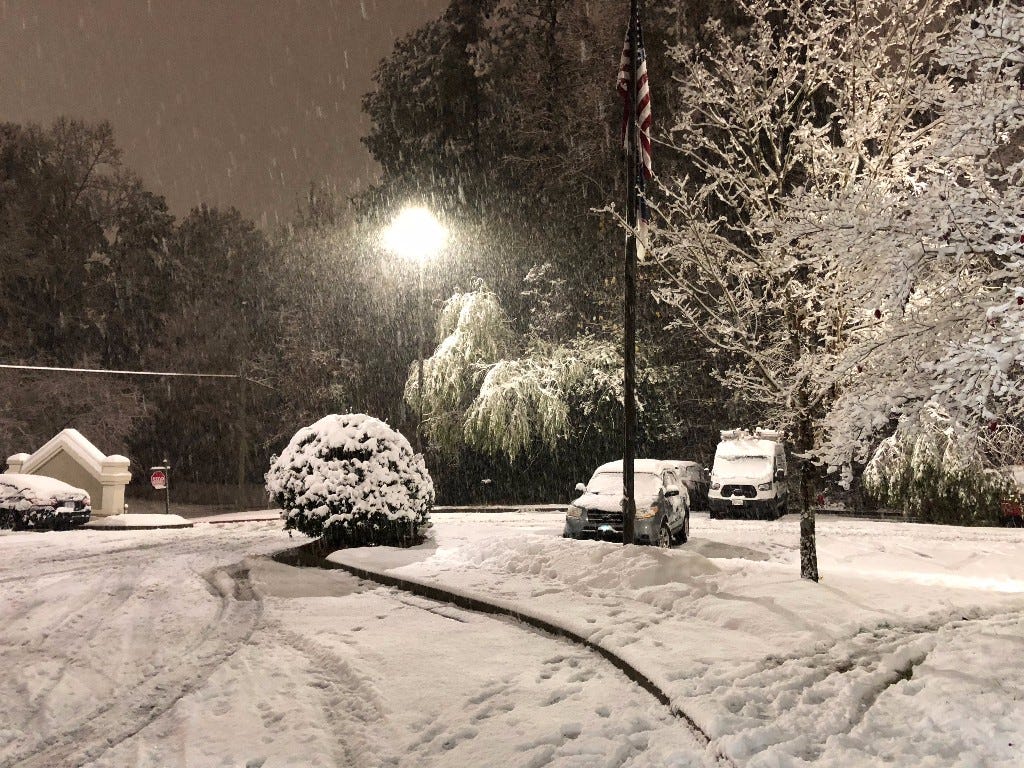 ❄️ A crazy snow storm hit us last week in Atlanta, Georgia. Delayed flights and rough road conditions, but we survived.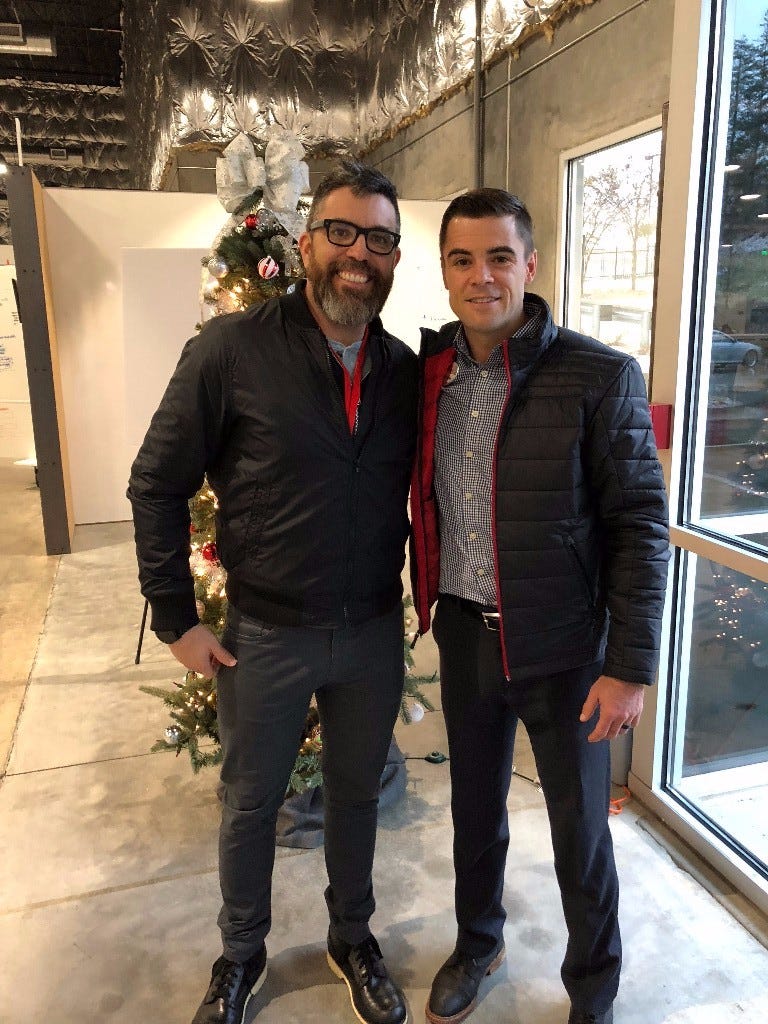 Me & Mark Cathy
I really enjoyed a tour through Chick-fil-A headquarters and their creative lab, Hatch. It was great to spend a few hours with Mark Cathy, grandson of founder Truett Cathy. Mark was an amazing host and I loved hearing that he is an active user of the Bible App.  👍🏼
#ME TOO
A great reconciliation is in our midst. It seems like every day, if not every hour we are hearing about another famous person who has fallen from stardom to complete dishonor and shame. Celebrities, politicians and many others are being held accountable publicly for some terrible and despicable actions.

This great cleansing, in my opinion, is a good thing and a long time coming. The stories coming out are heartbreaking and honestly, mind-boggling. It's just hard to understand how some of these situations and actions have been going on for so long and just now coming out. It reminds me of this quote:
"Absolute power corrupts absolutely" - Lord Acton
Ephesians 5:11 gives us a great Biblical model to follow: "Take no part in the unfruitful works of darkness, but instead expose them." As leaders, we must rise above and lead with integrity in every moment. We should also not stand for the unfruitful works of darkness and expose them.
"Do nothing out of selfish ambition or vain conceit. Rather, in humility value others above yourselves, not looking to your own interests but each of you to the interests of the others." - Philippians 2: 3-4​
I recognize this is a hornet's nest and so many flying opinions...I get it. But as a father of two daughters that are nearing the workforce, I just cringe when I hear these reports. This behavior can not and should not be tolerated.

Time Person of the Year: Silence Breakers
Time.com
RECOMMENDED WEEKEND READING
Can you actually make money as a Uber or Lyft Driver
I have been reading and following Mr. Money Mustache for a few years now. He always has a very interesting perspective and views that I find intriguing and challenging. This article is an excellent read if you have ever wondered if you could make money with a Uber side hustle.

Mrmoneymustache.com
Necessary Endings
Dr. Henry Cloud has some amazing books, and I highly recommend just about all of them. This article about Necessary Endings was written from the perspective of a speech Dr. Cloud gave recently. Such great principals in this article. I loved this line: "We are dragging a sack full of old projects, rules, and procedures that no one can remember the purpose of but are committed to nonetheless."

Innerwill.org
Jony speaks
Jony Ive, design chief and leader of Apple, does not speak publicly often. So when he does, it's worth listening. I have never meet Jony personally; I imagine if I had a bucket list of people I would like to have dinner with, Jony would be on that list.

FastCoDesign.com
Depeche Mode is still KILLIN' IT!
Depeche Mode was one of my favorite bands growing up. I knew every song, had every CD (compact disc) and appreciated their creativity and ever-evolving sounds. DM has a new album that is good. DM is so good live, I am personally loving Live in Berlin Soundtrack.

Bloomberg.com
BITCOIN TIDBITS
This weeks Bitcoin tidbit is the Netflix documentary, Banking On Bitcoin. It's a 1hr 23min film featuring the history, in-depth interviews, and some really good high-level information if you are trying to learn about this new craze. 
USPTO Approves Bank of America's Cryptocurrency Exchange Patent
Bank of America (BOA) is one of the most active banks filing for blockchain and cryptocurrency-related patents over the past few years. We have not really seen much come of Bitcoin with these major banks, but looks like it's just a matter of time. 

Bitcoin News
A powerful statement and focus closing out the year and planning for 2018. 
God is much more concerned about how you live your life than what you achieve. Our individual callings are good and important – but our primary vision for life should always be to draw nearer to Jesus. -Nicki Gumbel
Thanks for reading! Have a great week,

Terry