Discover more from Thoughts From Terry
The Dispatch covers what I am learning, what I'm reading, and technology tidbits you might find interesting.
Over 3,000 subscribers
#ThoughtsFromTerry Dispatch w.7.2018
Dispatch w.7.2018
These past few weeks, I have been walking through a great Bible App reading plan called 'Proverbs – Sayings Of Solomon' with my Men's group. We have been using the Plans with Friends feature, allowing us to discuss our daily readings and having a key scripture that really spoke to us. It's so great to gather a broad set of wisdom and input to reading God's word daily - I highly recommend it.

These two scriptures are what I want to focus on today, and share a major mistake I made in 2017, and do not plan on making again.
"We can make our plans, but the Lord determines our steps." - ‭‭Proverbs‬ ‭16:9‬
"Do your best, prepare for the worst— then trust GOD to bring victory." - ‭‭Proverbs‬ ‭21:31‬
There may be infinite topics we can draw from these Proverbs - but the single one I am going to discuss is planning your year, and taking time off of work. I know that may sound a bit odd, or even strange knowing all the different topics we could discuss around these Proverbs...but please know, it's very important!

As I said above, this is an area in 2017 that I was not strategic with, and it really impacted me negatively. So let me unpack my thoughts and learnings over the few decades of being in the workforce. Here are three concepts or thoughts that I hope are helpful for you as you look at 2018.

First, you need to recognize that banking on a vacation to solve your burnout or exhaustion issue is a major problem. I see this often - people who live from vacation to vacation as their method of survival, while they run super hot and near burnout week after week and month after month, praying to make it to vacation. This is not sustainable and is a bad plan. The Bible directly addresses this with the weekly Sabbath. This is a commandment from God, one that we justify away and skip because the magical, mythical productivity mill. If you have not listened to this message about the Sabbath called The Principal of Rest, I highly recommend it.

Listen to these powerful and encouraging words from Paul. He remained faithful!
"I have fought the good fight, I have finished the race, and I have remained faithful. And now the prize awaits me—the crown of righteousness, which the Lord, the righteous Judge, will give me on the day of his return. And the prize is not just for me but for all who eagerly look forward to his appearing." - 2 Timothy‬ ‭4:7-8‬ ‭NLT‬‬
Second, after getting your Sabbath rhythm in place I highly recommend you plan out your vacation and time off ahead of time. This is where I really fumbled the ball in 2017. I am typically good at planning out my year in advance, and appropriately scheduling time off - but I did not do a great job in this area last year and it really impacted me. It took me over forty years on this earth to realize I am not a machine; I can not operate at full RPM all the time and it not take a toll on me. Extended time off, vacations, stay-cations, and family trips can help refresh us, sharpen us and generally make us better. So, if you are like I was and think you're a hero because you don't use your vacation time or PTO, let this message sink in: you're not a hero, you're an idiot! Look at your year, understand your schedule and peak times, and plan your time off well in advance and get it scheduled.

Finally, I leave you with this thought - know your yearly ebbs and flows and use your common sense in advance. This final thought is directly from conversations with two of my leaders in the last few weeks. You see, we have a natural uptick in our schedule and demands in January and February. Some things that recur every year, a heightened schedule and demand - that if considered well in advance, they would not be overwhelming. However, if you do not remember this natural uptick in demands, it is easy to schedule trips and heavy calendar items that make the first of the year very demanding. If you are in tune with your schedule and pay attention in full vivid detail of your annual rhythms, you can save yourself from overtaxing seasons by saying "no" when you need too or delay your "yes" and leverage natural downtime in other seasons.

Make plans. Do your best. Even prepare for the worst! But, when we do these things it's critically important to know God's ultimately in control. He will guide our steps and He will be the one who brings victory.

Bonus connected thought:

I just finished my first Productivity Planner, so that means I have been at it for six months. The Productivity Planner is an amazing tool that helped me gain focus and control on my week...bringing focus to the "main things" that need my attention. If you struggle with planning and reading above sounded overwhelmingly hard, I encourage you to take a small step and pick up a Productivity Planner and start gaining control of your day and your week.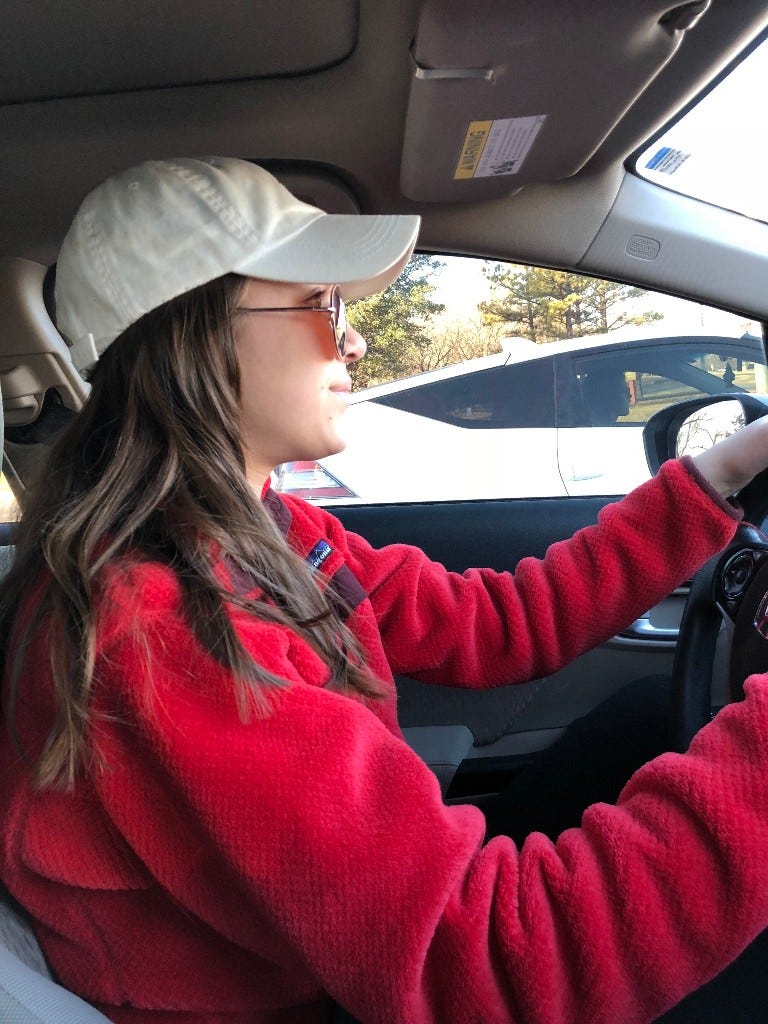 Let's try this again.
Reia was not able to take her driving test last Friday because she was sick. Today we are going to give it another shot. Here's to believing she will pass and have her drivers license today (weather permitting!)
I am reading The Power of Moments, Why Certain Experiences Have Extraordinary Impact by Dan and Chip Heath. I am just over halfway through the book, but I can already highly recommend it. Amazon | Audible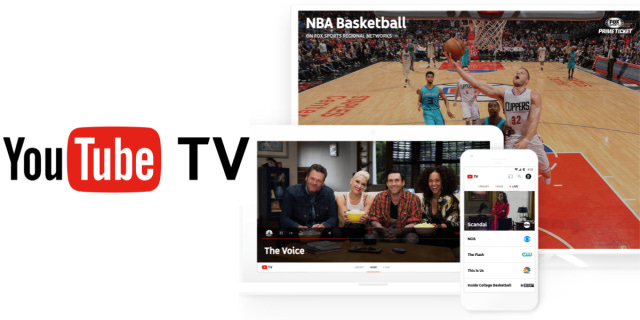 YouTube TV launched in just a handful of markets late last year, but is coming on strong and is now available in a lot of US markets. We have been using YouTube TV for a few weeks now, and really love the service. We will be fully moving off basic cable and TiVo in the coming week, while at the same time saving about $400 a year. YouTube TV offers over 50 channels, including local stations, unlimited DVR capabilities, six accounts per household and lots of device streaming options. (We use Roku) Our only downside is local NBC is not available in the OKC market. This is a problem since Robin is a fan of the Today show!
I love book summaries and anything that helps me absorb more content with less time. This gets me excited - a fantastic use for machine learning. Bringing in artificial intelligence, this technology could bring major value.
Curling - this is seriously an Olympic sport? As Reia and I were watching the opening day of the Olympics, I thought the best use for Curling would be mixing figure skating and curling. Four Curling teams join figure skating and try to knock the skaters off their routine and off their skates. Now that would be fun to watch! Make Figure skating a contact sport.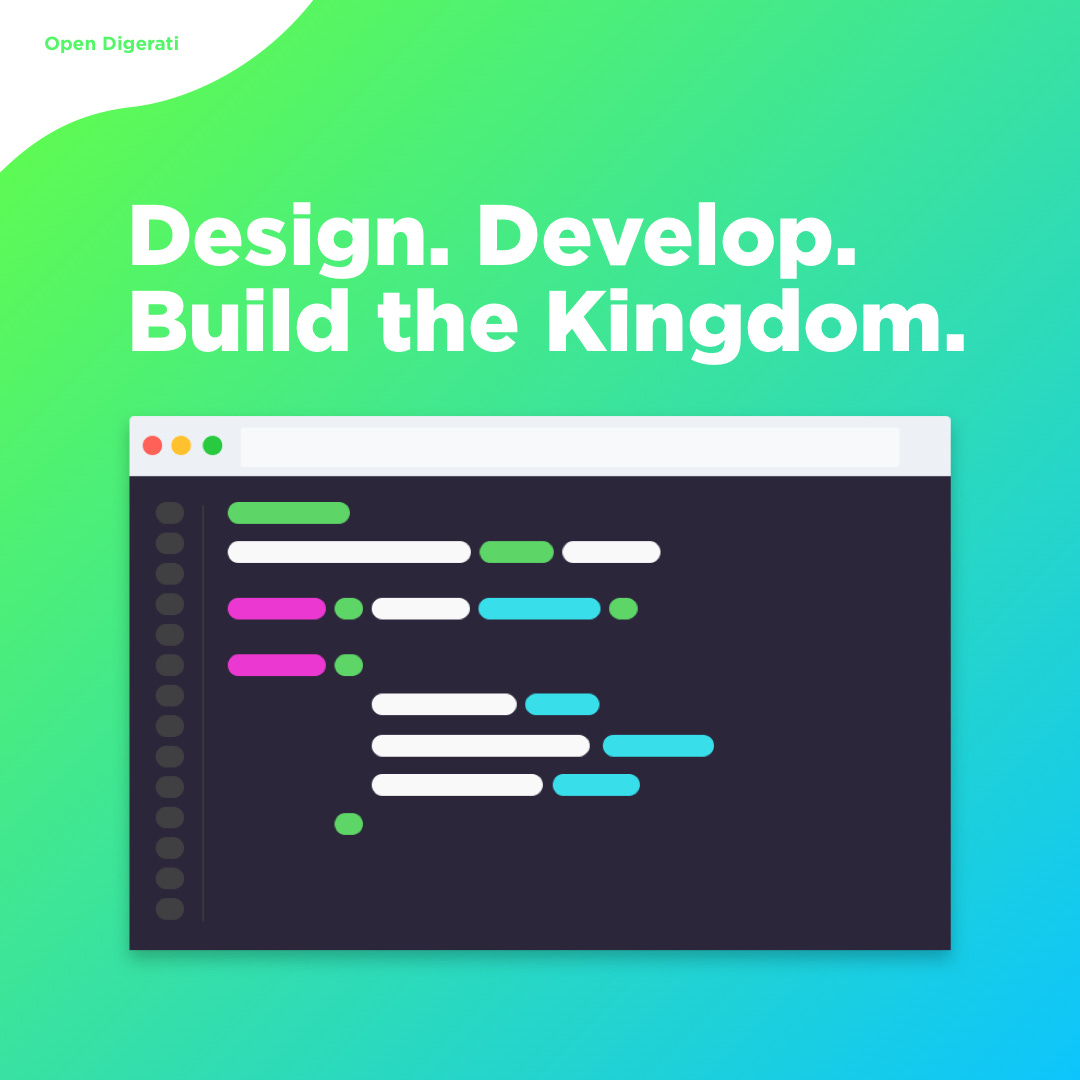 Open Digerati launched last week. Design. Develop. Build the Kingdom, together! I truly have the faith to believe we will look back one day, and this decision and step will be one of the biggest decisions we have made to impact the Kingdom. Twitter | Medium | Slack | Site
BITCOIN TIDBITS
Don't forget your taxes
This could be a problem! Credit Karma Tax said fewer than 100 of 250,000 federal tax returns submitted so far have included reports on cryptocurrency gains and losses. That's less than 0.0004 percent of filers. 

CNBC.com
Crypto Market rallies big on news...
Bitcoin rallies as South Korea quells fears of a cryptocurrency ban.  South Korean government official said the government would not ban mining or exchanges after all, rather, it would seek to make the space more transparent.

Business Insider
"The cost of being wrong is less than the cost of doing nothing."​ - Seth Godin