Discover more from Thoughts From Terry
The Dispatch covers what I am learning, what I'm reading, and technology tidbits you might find interesting.
Over 3,000 subscribers
#ThoughtsFromTerry Dispatch w.17.2018
Dispatch w.17.2018
In the past few months, I have found myself deeply engaged in financial planning and discussions with multiple age groups. From my teenager daughters to my parents in their seventies, and friends in between. I honestly love these discussions because I have a passion for investing and preparing for our future. Financial stress and worry for the elderly often become broader stress and challenge for families. Knowing this, and making some relatively simple decisions when you are young can make all the difference in the world. But here is a big issue; when Millennials were asked "What's your greatest financial priority right now?"  the majority responded with this - just getting by to cover basic living expenses.

Not good!
So, here are some excellent resources for Millennials, and others.
How to Save More Money
Rachel Cruze
How To Retire At 65 With Only Half A Million
Seeking Alpha
What I'm Teaching my Son about Money
Mr. Money Mustache
Wealthfront
The perfect investment tool for Millennials.

I have talked about Wealthfront in the past because it's a service I use and love! In this episode of This Week In Startups, Jason speaks with Andy Rachleff, Wealthfront CEO and Co-Founder of Benchmark. Much of the conversation focuses on investment strategies, including long-term goals versus short-term gains, stocks versus bonds, and resisting the urge to sell when a stock drops. They also cover Wealthfront's growth (managing $10b+ assets), features, success, mission, and future plans, which include banking services and an IPO.

Use this link to sign up for Wealthfront and receive $5,000 managed for free.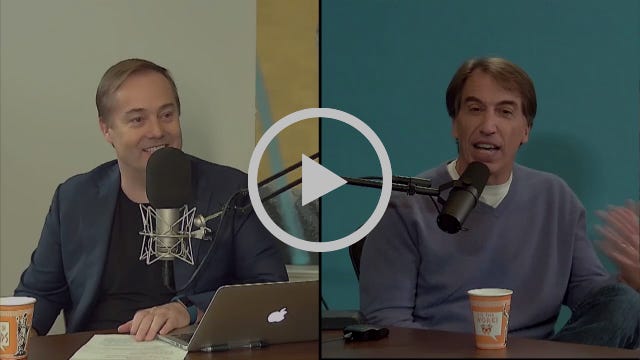 Andy Rachleff shares insights from co-founding Benchmark & building Wealthfront to manage $10b+ assets
RECOMMENDED WEEKEND READING
How Much Money You Need to Retire

CNBC
Millennial Early Retirement Investing Tips

Business Insider
What to do When The Market Tanks

CNBC
"The decisions you make today will determine the stories you tell tomorrow."  - Craig Groeschel​