Discover more from Thoughts From Terry
The Dispatch covers what I am learning, what I'm reading, and technology tidbits you might find interesting.
Over 3,000 subscribers
#ThoughtsFromTerry Dispatch w.25.2018
Dispatch w.25.2018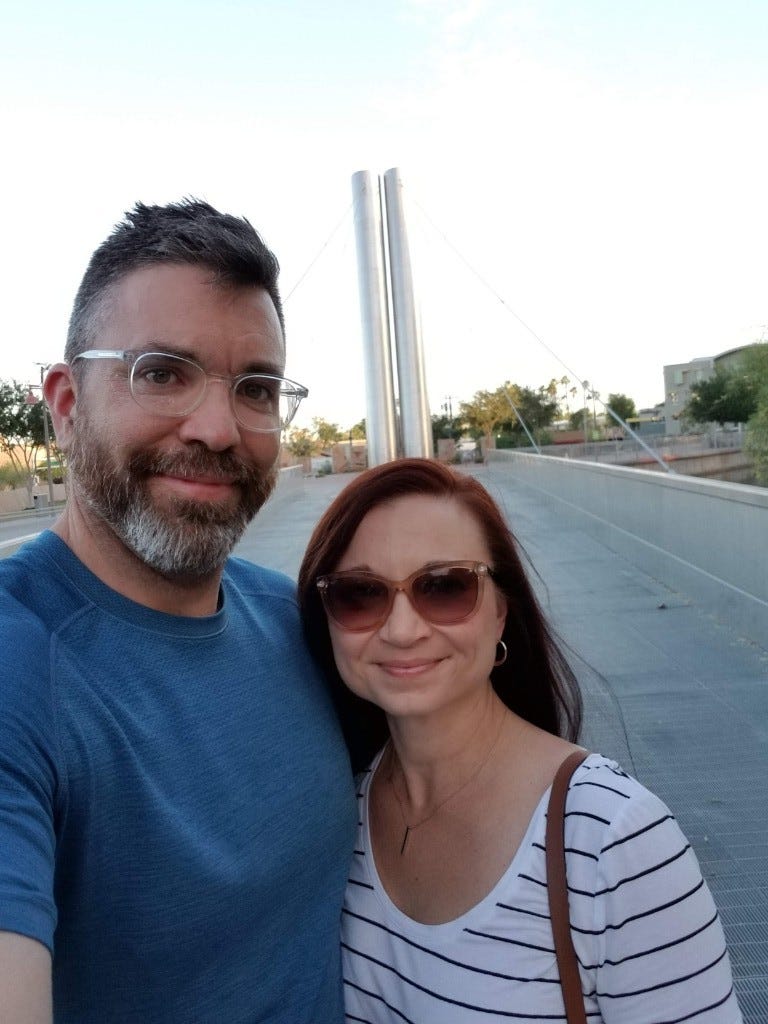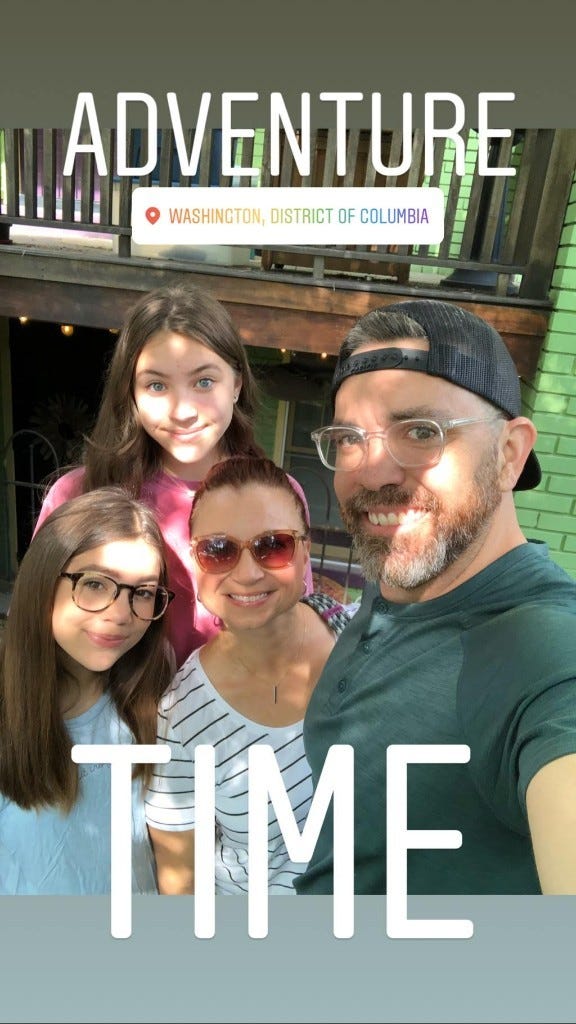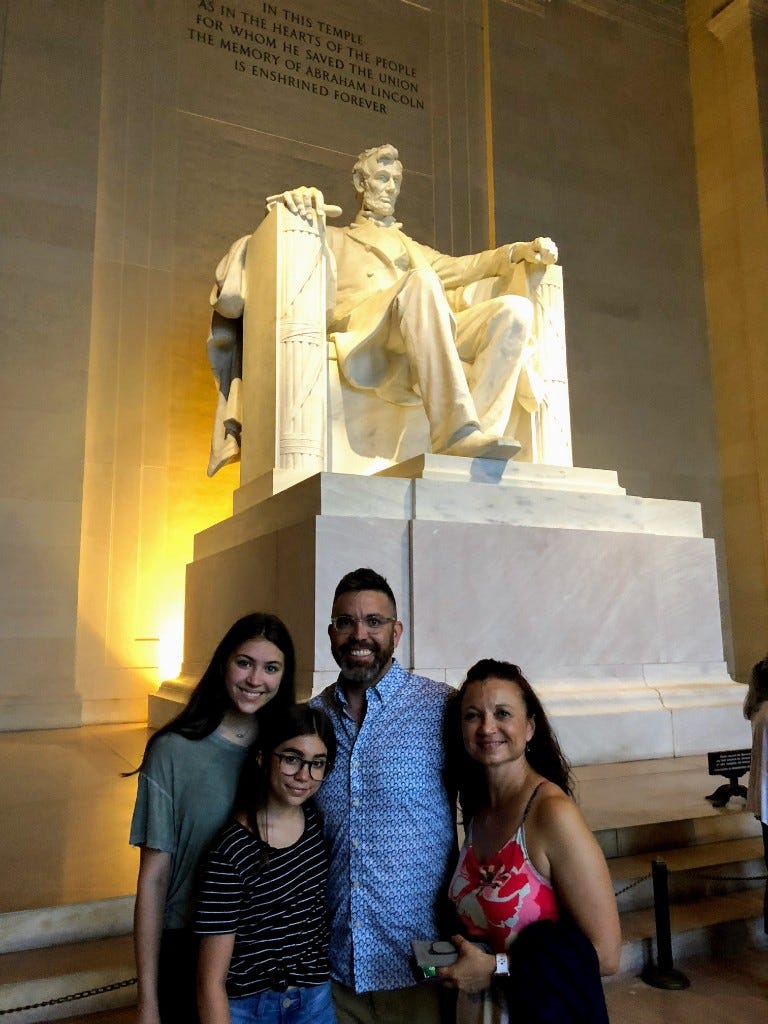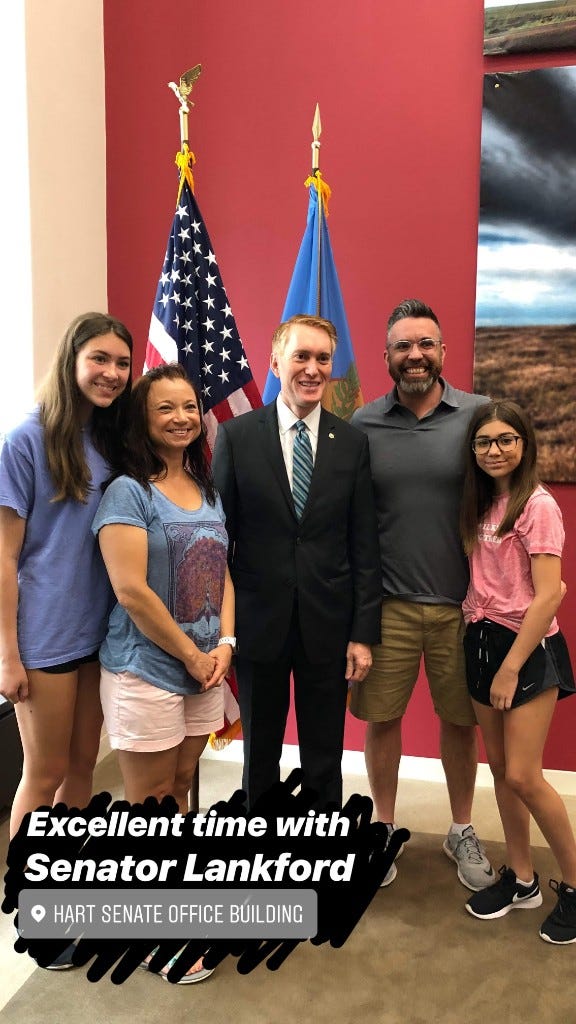 Vacations and Family Trips
A few weeks ago Robin and I were able to celebrate our 20th anniversary together in Scottsdale, AZ. We had a wonderful week away, unplugged and relaxed in the sun. It was glorious time together, alone...vacation. I wrote about it here.

This past week our summer family trip kicked off in Washington DC. It has been a trip Robin has been looking forward to for a long time. As a homeschool family, much of this trip is education blended with fun. We went nearly non stop for four days visiting museums, monuments, memorials, restaurants and everything in between. I believe the unanimous winner was the Museum of the Bible, and a close runner-up was the National Museum of African American History. However, a personal visit with senator Lankford followed up with a staff led Capitol tour was also remarkable. Such a great family trip.

Tomorrow we fly to Coeur d'Alene, Idaho to complete our family summer vacation. It will be nearly the opposite of DC, relaxed and unplugged. We have never been to Coeur d'Alene, but have heard amazing things about it. We have an opportunity to spend some time with friends,Pace and Sarah Hartfield,  who we did ministry with for nearly a decade at Fellowship Church. A few years ago Pace and Sarah planted One Place Church, and we are excited to visit and see what God has been doing in their community.

Vacations and Family trips. Vacations are for spouses. Family trips are for families. They are different, and shouldn't be confused with one another. Knowing and honoring this has been another essential lesson Robin and I learned a long time ago, and we highly recommend both! What I see most often is husbands and wives gravitating towards family trips, and the kids becoming a significant focus, and mom and dad loose priority with each other. Don't make this mistake! We must be intentional with our time and resources. These trips don't have to be big and expensive; they can be as simple as a weekend hotel getaway in your own town. Get creative.

Finally, how on earth can you afford it? Well, for Robin and I it's simple, we budget for it. What is priority and essential for us is planned and budgeted. There are so many things we don't do, so we can do the things we know we need to do. Every month we save a significant amount of money for these trips and vacations. We plan them and create a budget for them. It's not hard, it just takes discipline. We don't like traveling with cash, so we build a simple tracking spreadsheet in Google and log all our expenses vs. budget and know how we are doing in real-time. We stay on budget and pay the credit card off immediately. We have been doing this basically since we got married in 1997, and have had some fantastic vacations and family trips.

Alright, time for Coeur d'Alene, Idaho!
Bittersweet

Paige Lane has worked for Life.Church for eight years, and nearly five of those she has worked directly with me. Paige is amazing on so many levels! Paige and her husband Michael have fully invested in the foster community in Oklahoma, fostering many children as well as adopting two of their own. After much prayer and leading from God, Paige has decided it is time to transition home full time. This is bittersweet. I am so excited for Paige and Michael, but she will be missed dearly. Join me in praying for Paige and Michael for this next chapter of their lives.

My team is currently reviewing applications and starting the interview process. Feel free to read and share this posting...this person will have really big shoes to fill. 
"The way to right wrongs is to turn the light of truth upon them."​ - Ida B. Wells