Discover more from Thoughts From Terry
The Dispatch covers what I am learning, what I'm reading, and technology tidbits you might find interesting.
Over 3,000 subscribers
#ThoughtsFromTerry Dispatch w.33.2018
Dispatch w.33.2018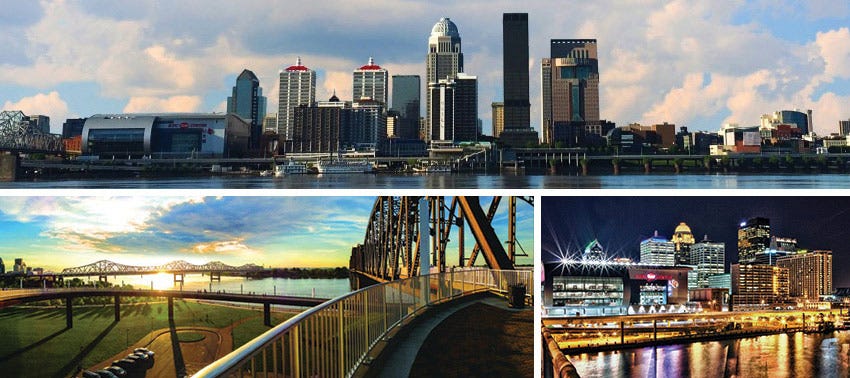 I am honored and excited about the opportunity to speak at the Rock Experience Conference #RX2018 on Monday in Louisville, Kentucky. I have known Jon Edmiston, the Rock founder since early 2000's when he was on staff at Christ Church of the Valley. I personally love what the Rock is doing to serve the local church, and happy to bring a talk that I hope encourages and equips the attendees. My talk is titled Leading In A Digerati Age, and offers some practical learning lessons I have picked up over that last 25 years of serving and leading in full-time ministry.

If you're attending the conference hit reply and let me know. I would love to connect if possible.
DAVE GROHL
I am a huge Dave Grohl fan. If you don't know who Dave is, do you remember Nirvana? If you know Foo Fighters, then you know Dave. If you don't...I will do my best to forgive you. Dave is a pure musical genius and a legend, and at 49 he is still growing, developing and pushing himself to new levels. I think that is something that just draws me to admire him so much musically.

Last week Dave released a new 23-minute single called Play. To simply call it a single is way too limiting! You can watch this interview with Jimmy Kimmel to learn more.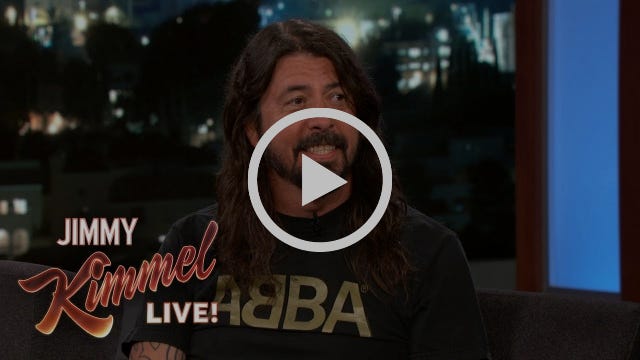 Dave on Jimmy Kimmel LIVE.
Quotes I loved
I can't read music! Had to memorize it all. (7 instruments, 23 min.)
I don't play the piano.
Doing something I have never done before...I was totally unsure I could pull it off.
Many times I was in the 20th min., and stopped and started over because I knew I could do it better.
Here is the full documentary and single. For music lovers, it will blow your mind! Dave Grohl - Play documentary (Warning language)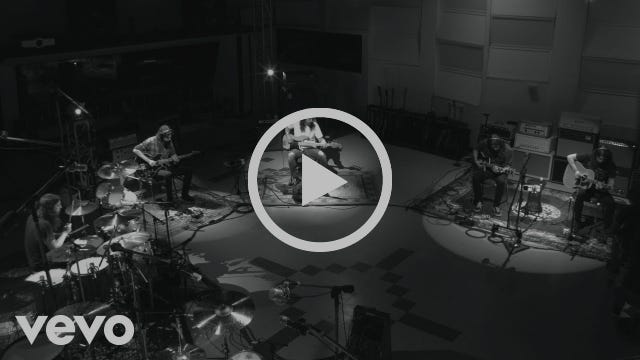 Dave Grohl - Play
RECOMMENDED WEEKEND READING
No, the opioid crisis isn't over 

The current situation with the opioid crisis in the United States is simply horrific.

The Skimm
Tune Out to Tune In

The art of Ideas. Where do they come from?

https://www8.gsb.columbia.edu/articles/ideas-work/tune-out-tune
The Powerful Words All Great Leaders Speak

Powerful article from Dan Black! Brilliant quote: "Leadership is not only about being action driven and producing results, it's about the type of words we speak."​

http://danblackonleadership.info/archives/7402
'You're getting nothing': Steve Jobs' daughter wrote a heartbreaking memoir about their often brutal relationship

A heartbreaking read that's a good reminder of the difference of a public image or persona and a private life. 

https://www.businessinsider.com/steve-jobs-daughter-lisa-book-small-fry-2018-8
A mistake is just a moment in time

A really interesting perspective and read from Jason Fried. Jason is the founder and leader of Basecamp, and author of a great book entitled ReWork.

https://m.signalvnoise.com/a-mistake-is-just-a-moment-in-time-825146629369
"A Leader's responsibility, first and foremost, is to cause a vision and mission to have tangible results in a real world." – Dr. Henry Cloud