Discover more from Thoughts From Terry
The Dispatch covers what I am learning, what I'm reading, and technology tidbits you might find interesting.
Over 3,000 subscribers
#ThoughtsFromTerry Dispatch w.37.2018
Dispatch w.37.2018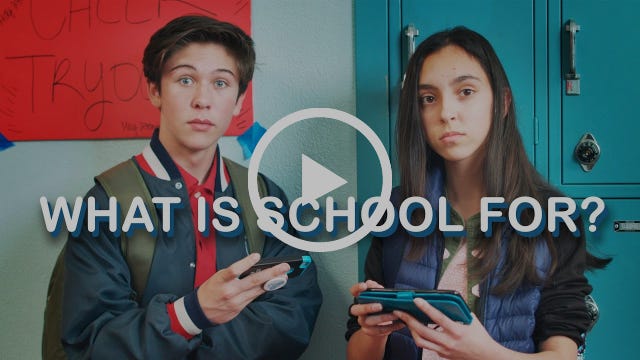 I discovered this fantastic video from Seth Godin's blog post Education needs to be Inconvenient. So many lines of thinking I agree with Seth, and his views on education are spot on in my opinion. Much of the reason Robin is so passionate about homeschool is aligned with Seth's thinking. Our education system is completely broken, and fundamentally flawed...no matter how many fantastic teachers we have, the system itself is churning out ill-equipped children, and young adults with massive amounts of debt with nothing but a piece of paper, and possibly some quality "experiences" to show for it. If you passed on reading Seth's blog post, here is a Ted Talk he gave that's worth a watch.
Scale of iPhone
An Apple fan or not, there is no way to deny the massive scale iPhone has become. This excerpt from a CNNMoney Before the Bell puts it into perspective.
The iPhone generates more revenue than 492 of the 500 companies in the S&P 500 did last year.

In fact, Apple could use its annual iPhone sales to buy Tesla ($45 billion) and General Electric ($108 billion) — and still have enough cash left over to scoop up Campbell Soup ($12 billion).

Apple's iPhone is even bigger than the online stores of Amazon, which are projected to generate $125 billion of sales this year.
RECOMMENDED WEEKEND READING
Minimize Jetlag

With so much international travel in the past decade, I have often counseled and advised people on my learnings with overcoming Jet lag. This article lays out some great tips and tricks, many of which I do.
Ordinary People Focus on the Outcome.
Extraordinary People Focus On the Process.

A great read from Anthony Moore that highlights how important our Mindset really is. I loved this quote.

"It's not easy. But when you choose to focus on the process — your attitude, your actions, your mindset — you shift your focus onto the things you can control. That's what will upgrade you from ordinary to extraordinary."
Garmin 735XT

After days of research, and talking with many runners - I opted for the Garmin 735XT watch. I was looking for a watch that would really fit my needs getting into running, but also give me the ability to track cycling if I decided to get back on the bike. There are SO MANY solid options right now, it really came down to what I thought was the best features for the price. Here are the top 5 I was deciding between.
Winner:  Garmin 735XT - this watch seemed like it fit all my needs, and then some. The kicker for me was finding it on Amazon for deep discounts.

Garmin 935: Garmin's top of the line Tri watch that has just about everything one could ever want with a Swim, Bike, Run. However, I didn't need all that and I thought I would save some cash and opt with the cheaper 735XT.

Apple Watch:  Possibly the best all-around fitness watch, that just keeps getting better. And the new Series 4 looks pretty amazing. However, the reason I opted away from the Apple Watch was I didn't want to be locked into the Apple ecosystem when I move back and forth to Android. It also didn't support the Ant+ for the power meter.

Polar M430: Seems like the top of the class pure running watch, best value and bang for the buck. I ultimately eliminated this watch when I decided tracking cycling (power meter) was a requirement.

Garmin 235:  A great basic running watch, but I eventually eliminated this watch in favor of the Polar M430.
Good teachers introduce new thoughts.
Great teachers introduce new ways of thinking.

Good teachers care about their subjects.
Great teachers care about their students.

Good teachers teach us what they know.
Great teachers teach us how to learn.
- Adam Grant