Discover more from Thoughts From Terry
The Dispatch covers what I am learning, what I'm reading, and technology tidbits you might find interesting.
Over 3,000 subscribers
Terry Storch Dispatch w05.2019
Dispatch w.05.2019
Welcome to all the new dispatch readers! I saw a huge uptick in subscriptions over the last two weeks, so if you're new here...welcome! For all my other friends, thank you for reading and sharing. Always know you can just click reply and offer feedback, make requests, or simply just say hello. Enjoy this week's dispatch!
It's February. Statistically speaking, that means that you have already started and stopped whatever New Year's resolution or new habit you started. However, I have way more confidence and faith in you than the average person. So, seriously...how is it going? What new habit or discipline are you working into your life, and how is it going? If you have fallen off the wagon or having a hard time getting traction, then please use this email as a wake-up call to start again! You don't need a new year, new quarter, or new anything to get inspired to start...just start now! 

If you need some inspiration, you can binge-watch Habits by Craig Groeschel, read Atomic Habits by James Clear, quit one bad habit now, or watch this video by BJ Fogg and it will remind you to START SMALL! 

Start Now. Start Small. And Start Strong! This past week a longtime friend, and coffee shop owner, Tony Steward interviewed me to help kick off his new video series Start Strong. It was a fun interview, I hope you enjoy it.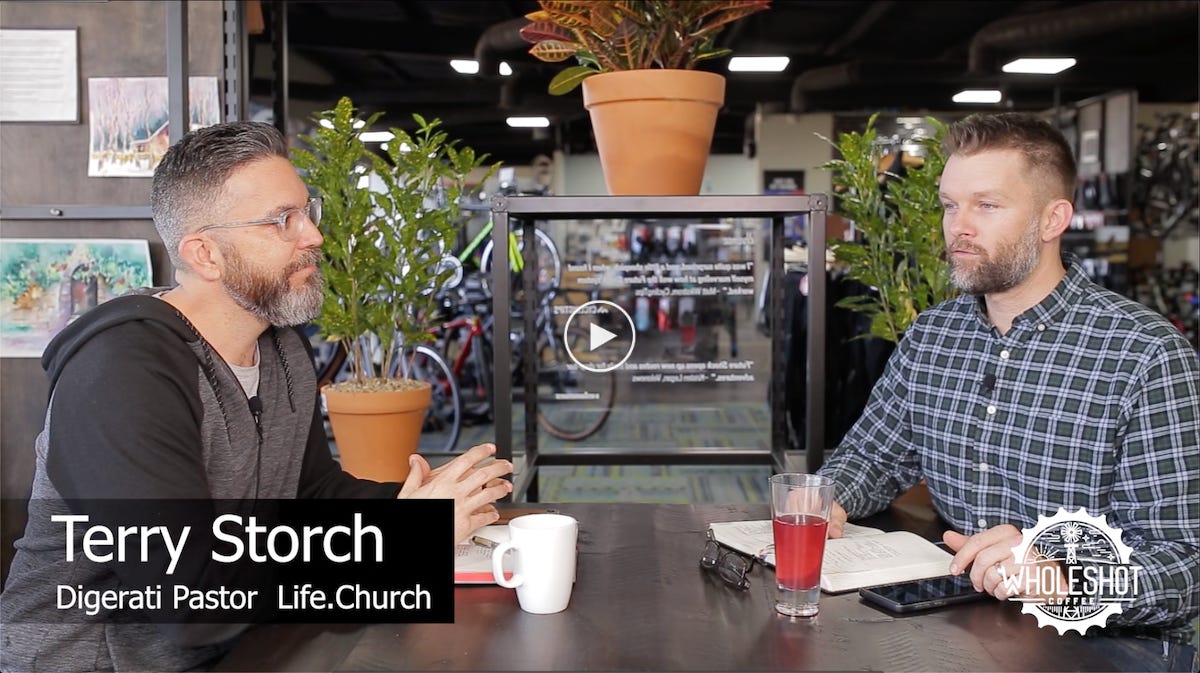 In one of Seth's latest blog posts, he said, "Some people around us have embraced a strategy of always lowering expectations so that their mediocre effort is seen as acceptable." I am not sure about you, but I just don't see this around me. However, Seth went on and talked about relentlessly raising expectations. I do see this on a regular basis and it's one thing I love about the leaders I serve with, and the teams I am a part of… "relentlessly raising expectations!" (Read more)

Having two teenage daughters, I enjoy receiving The Culture Translator by Axis (CT). The latest email introduced me to Roo, a Planned Parenthood chatbot designed to help young people receive sex education. I agree with CT, that parents need to be proactive and engaged with their kids around sex ed...but I also understand reality, and I just do not think that's happening on a broad basis. A chatbot like this is an interesting use of technology, and its interface was well done. I am not endorsing, or even supporting the content in the bot, but I do think the app, in general, is a good use of technology. 

We love YouTube TV. We have been using the service since it was in Beta, and highly recommend it. It is really the way TV should be! YouTube continues to add channels, features and now covers 98% of the country, including the top 100 markets. Cool news! (Read more)

Feedback is one of my favorite topics, as I write and regularly link to articles about the practice of giving and receiving feedback. It has been such a huge part of my growth and development. This post is a great read - The Feedback Paradox: Brutal Honesty, Radical Transparency, Radical Candor, and Netflix.
Trust changes everything for the better by speeding up interactions and lowering costs. If we conduct ourselves in ways that promote trust, it will flourish and we will witness the difference in our companies and our personal relationships. –Stephen Covey