Discover more from Thoughts From Terry
The Dispatch covers what I am learning, what I'm reading, and technology tidbits you might find interesting.
Over 3,000 subscribers
Terry Storch Dispatch w07.2019
Dispatch w.07.2019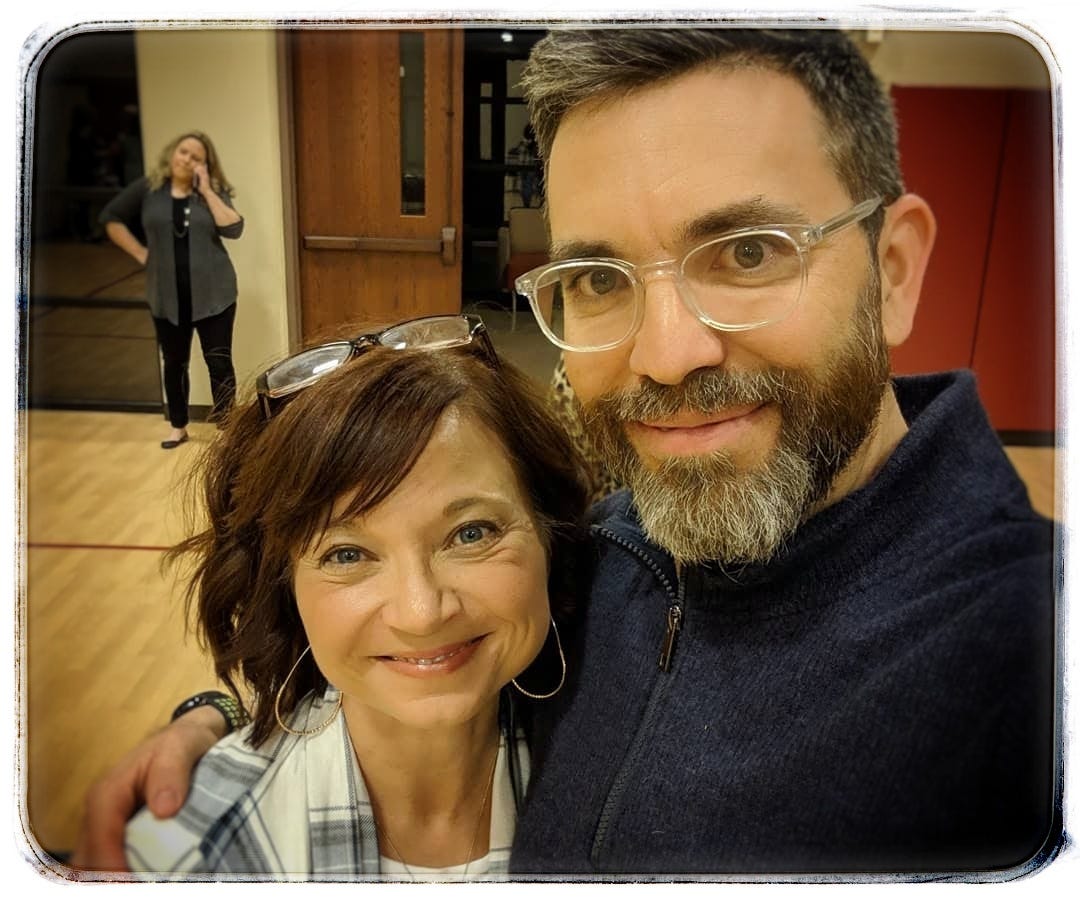 Today, Robin and I are off to a marriage retreat weekend that we planned nearly six months ago, and we are both really excited about it. We have been married over twenty years, and have invested a great deal in our relationship. However, we know we still have so much to learn about marriage, each other, and specifically in the area of communication. Maybe it's a guy thing, I don't know, but let me tell you...the time to invest in your marriage is not when things are bad; the time to invest in your marriage is when things are going good. Similarly, going to the doctor is not simply for when you are sick, we need regular health check-ups when we are well so we can stay healthy. 

A few of things Robin and I have done consistently over the years have been weekly date nights, regular calendar sync meetings, as well as bi-annual finance meetings. Regular date nights have been a part of our marriage since day one. This was a big part of what we learned being on staff at Fellowship Church and sitting under the teaching of pastor Ed Young. Even when our kids were really young, we worked hard to keep consistent date nights, and I would highly recommend it to everyone. 

Regular calendar sync meetings have come more in the last ten years of our marriage. I noticed how helpful it was when Robin knew well in advance what my schedule and travel schedule was. Or, it might be more accurate to say how not great it was when she was surprised by my schedule. These short schedule meetings are now regular and consist of simply opening our calendars and making sure we are in sync for the coming weeks and months. This gives us time to understand what is happening and how to plan dinners or events that are important in our lives. Calendar sync is a great help for our marriage. 

Finally, let's talk about money. This topic was a big pressure point early on in our marriage. A lot of this was the fact that Robin and I got married later in life, were both very independent, and our views on money were, let's just say, opposites. Today, we are fully in sync with budgets and money but it was a long, trust building process to arrive at this place. I don't have time to walk through all we did or to share the explosive arguments along the way, but I can say a big part of the process was having regular finance meetings. These meetings create a sense of openness, transparency, and awareness of our budget and spending. The purpose of these meetings is to be in sync with our financial goals, have regular conversations on our progress, and discuss any issues with our current budget or trajectory. We now have these finance meetings twice a year, and sometimes we will meet when something comes up, or we need to calibrate.

In fact, along with consistent strength building habits, every relationship needs a firm foundation. Our pastor, Craig Groeschel at Life.Church  started a new series entitled Relationship Goals this past weekend. We began with taking a look at how to center your relationship around a consistent example of what love should look like. Great message! 

So, back to our weekend marriage getaway. I am so looking forward to having this quality time with my bride.
My friend and online mentor, Dan Rockwell, posted this many years ago...but it is an absolute must-read. Dan is full of wisdom, leadership, and insight, I learn from everything he writes including the above article which highlights an interview with Suzy Welch, Jack Welch's wife. It has some brilliant thoughts, and make sure to listen to the 3 min audio excerpt. 
"The most important person in the world is your spouse. It's easy to get lost in your career. But, your spouse is more important than power, position, prestige, or money. Nothing is more beautiful than a loving marriage. When you have a strong marriage, almost anything is possible in your career because your spouse will support you…" –Suzy Welch
Steve Keating opens this article with a powerful few sentences: "I can't think of even a single benefit of excuse-making. People who make excuses make very little of anything else. Excuses, as much as anything, limit a person's opportunity to reach their full potential." Wow, a big opening statement and one that puts you on your heels and really makes you think. At least it does me, I am now wondering when was the last time I made an excuse? When is the last time I heard a team member or leader make an excuse? I really enjoyed Steve's article and the encouragement it gives.
Successful people don't make excuses. They take responsibility for their decisions and actions and they learn from their mistakes. –Steve Keating
Google released a very helpful tool for the Google Chrome browser a few weeks ago. This new Chrome extension warns you if your password has been stolen. If you are not a default Chrome browser user, I recommend you make the switch (download). I prefer Chrome over Safari, Opera, Firefox or the dreadful IE/Edge. If you are using Chrome, you can download the password checkup tool here. 
Our ability to appreciate the majestic is only rivaled by one thing: our ability to grow bored with it. –Jim Daly