Discover more from Thoughts From Terry
The Dispatch covers what I am learning, what I'm reading, and technology tidbits you might find interesting.
Over 3,000 subscribers
Terry Storch Dispatch w08.2019
Dispatch w.08.2019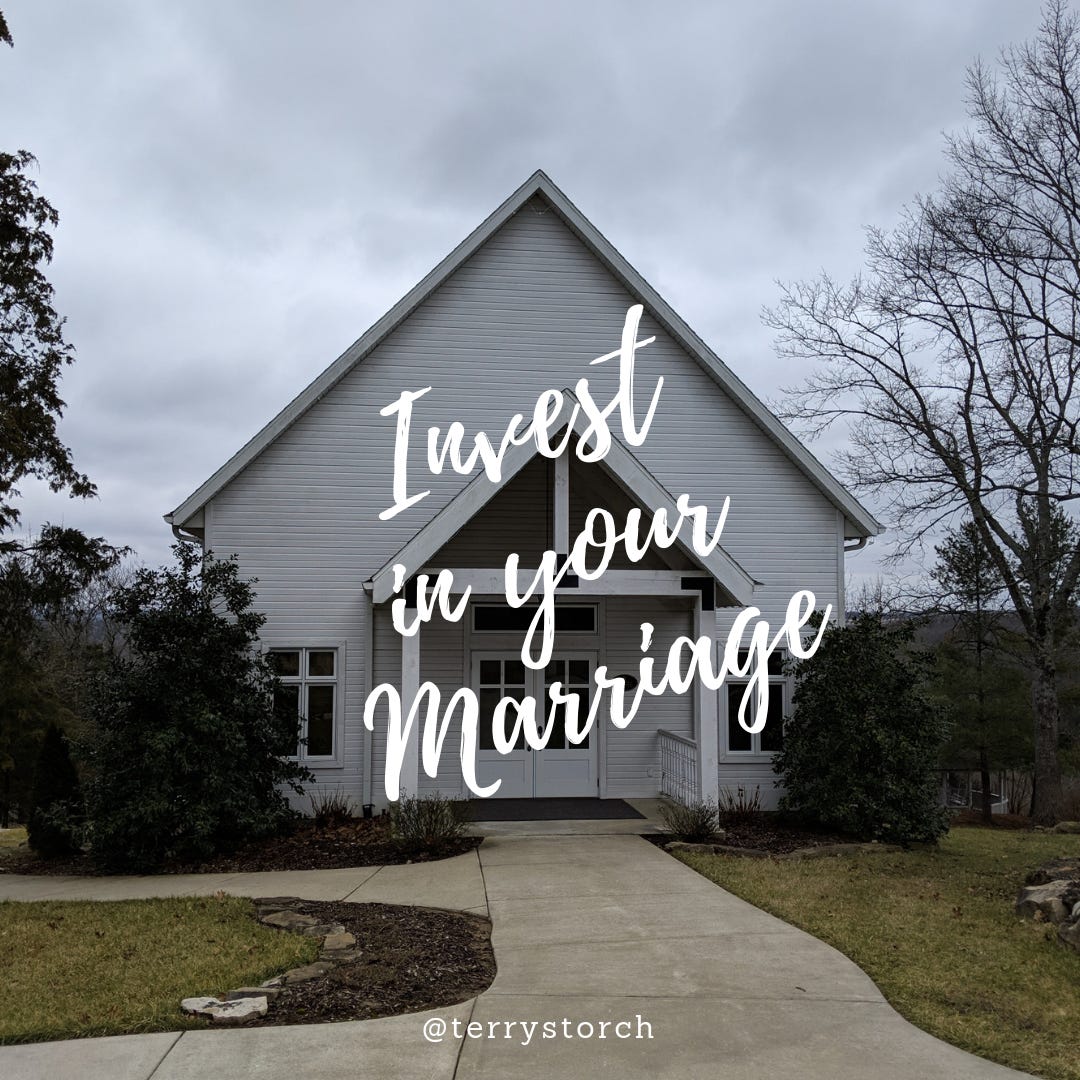 This past weekend Robin and I went to a Focus on the Family Marriage Retreat in Branson, Mo. This retreat centered on emotional communication and was geared towards bringing practical tips and strategies to improve emotional and heart-focused communication. If you are like me... just hearing "emotional and heart" communication sounds a bit scary and intimidating. It is also exactly why I registered us for this retreat. As I have said in the past, Robin and I have an amazing marriage, and we would both agree that our relationship gets better every year. However, we believe that even the healthiest marriages still have areas in which they can improve and grow. 

I highly recommend you consider attending a Focus on the Family marriage retreat. I don't use this email as a revenue generation tool, sell advertising, and I surely do not promote things I don't believe in. So with that in mind, again, I encourage you to attend. Robin and I plan on going back next year and taking a different course. For us, there is just something special about getting away, and having this uninterrupted focus time. 
I love it when you guys send me articles and thoughts...keep them coming! Brian, a regular reader of the dispatch, sent me this one last week: Combinatory Play - an idea developed by Albert Einstein on how our brains make connections and reach solutions by engaging in alternative activities. Basically how doing a mundane task may lead to a creative breakthrough.
When I read that The A380 is dead, I was really bummed. If you have not seen, or even better, flown on the Airbus A380, it is absolutely amazing. The Airbus A380 is the largest passenger super jet that seats between 550-800 people. It's an engineering masterpiece, and when I flew on my first A380 flight from London to Dubai, I was sold. The plane is amazing...and I am so sad to see it roll out of production. I guess economics and good business is important.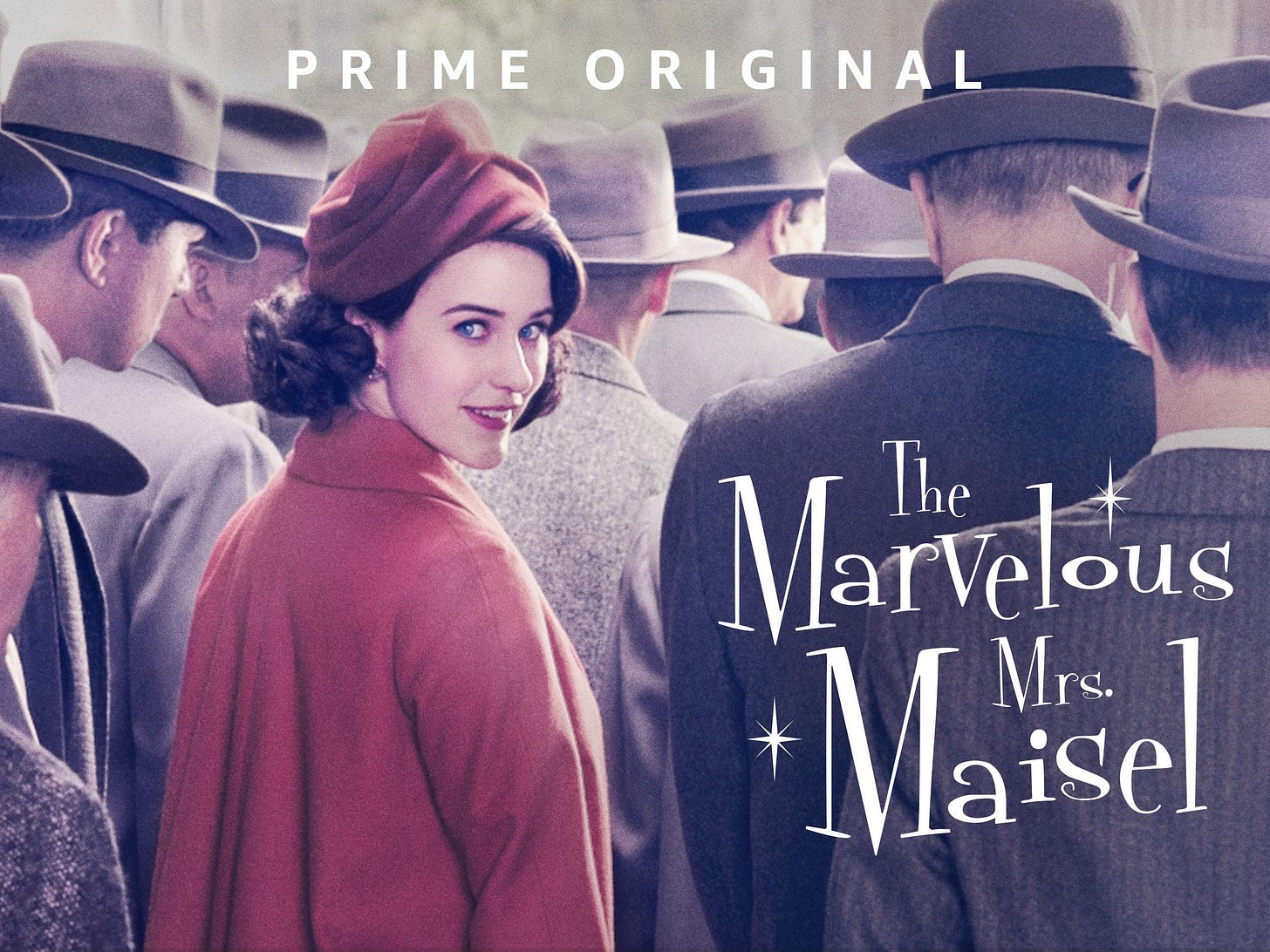 I am late to the game, I know. The Marvelous Mrs. Maisel released last year and has won many awards, including the Primetime Emmy Award for Outstanding Comedy (Trailer). Robin and I are halfway through the first season, and I think this is one of the best series I have ever seen. The acting is amazing, the writing is spot on, the costumes and vibe of the 1950s is so engaging. I absolutely LOVE this show...and it reminds me that I don't ever think about Amazon Prime Video as a TV option. 
Ideas are not precious. Ideas are not valuable. Ideas are simply potential. Such a great read from J.C.McBride about Ideas.
"The reason we believe ideas, especially our own ideas, are precious is that we mistake potential for value. We think that every idea has the potential to become something amazing. But we are lying to ourselves. Most ideas aren't that good."
My biggest complaint with the Google Pixel 3 and Android devices, is text messaging. Android has a sea of message apps, but nothing as good or as simple as Apple iMessage. The iPhone sales are dropping and Apple is focusing more on services, it's time for Apple to launch iMesaage for Android. Users of Android phones would pay a subscription fee for a secure and private messaging app. An interesting read about the idea, but then again, ideas are not precious or valuable. 
The foundation of a godly marriage isn't happiness. It's unity! - Craig Groeschel