Discover more from Thoughts From Terry
The Dispatch covers what I am learning, what I'm reading, and technology tidbits you might find interesting.
Over 3,000 subscribers
Terry Storch Dispatch w.10.2019
Dispatch w.10.2019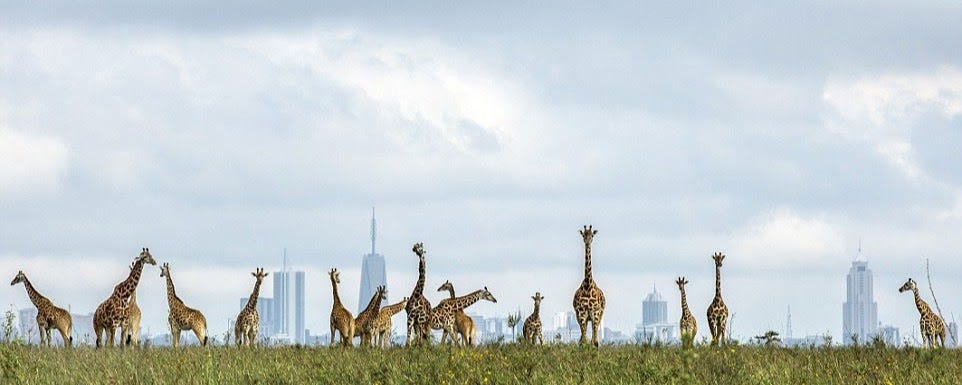 I apologize for not sending a dispatch last week, but my schedule had been very full with preparations and spending a week in Nairobi, Kenya. My goal is to send a dispatch weekly, however, I do give myself the flexibility and grace to miss when needed. 

In the past eight months, I have had the opportunity to visit the continent of Africa three times, each for different purposes. These trips have expanded my perspective and heart for God's creation. That is an incredible blessing of international travel, and something I am so thankful I get to experience. This time to Nairobi, Kenya was specifically for a large gathering hosted by the United Bible Society (UBS) where national Bible Societies from all across the world gather to learn, connect, and deepen partnerships for Kingdom impact. Brian Russell and I had the privilege of representing YouVersion by spending the week meeting with other societies for the sole purpose of learning and identifying ways to better partner and serve for maximum Kingdom Impact! What a job, right? I literally get to wake up every day focused on serving the capital "C" church.

While in Africa, we got to visit the Kenya National Park, Elephant orphanage, and Giraffe Centre. It was fascinating to see the wild animals with a backdrop of the Nairobi downtown skyscrapers. (Instagram post)

Something I want you to understand; no matter where you are reading this from or your current circumstance: God Wins the War. Yes, we often see the battle and feel the sting of defeat, but God is triumphantly and gloriously winning the war. These trips and meetings with global Bible Societies give me insight and visibility to see the global church is STRONG, and the cause of the Bible is STRENGTHENING. Some want to project a message of less Bible engagement or paint a picture of people leaving the "church"...but that is not what I see. Be encouraged in the cause of Christ, in the gospel, and that the good news is spreading and transforming lives around the world.
The Great Commission
Then the eleven disciples left for Galilee, going to the mountain where Jesus had told them to go. When they saw him, they worshiped him—but some of them doubted! Jesus came and told his disciples, "I have been given all authority in heaven and on earth. Therefore, go and make disciples of all the nations, baptizing them in the name of the Father and the Son and the Holy Spirit. Teach these new disciples to obey all the commands I have given you. And be sure of this: I am with you always, even to the end of the age." Matthew 28:16‭-‬20 NLT
A very insightful and interesting read about Phil Knight and his journey with leading Nike. "It doesn't matter how many people hate your brand as long as enough people love it." (Read more)

This week I read the Atlantic article, "Workism Is Making Americans Miserable". It's a very good read with some history, including the often missed fact that in the last 70 years the average work year has shrunk by more than 200 hours. Americans work much less than they used to. What impacted me the most is simply seeing "workism" become real in our culture. What is workism? The simple view is when work becomes the centerpiece of one's identity and life's purpose. (Read more)

Jed, a friend, and reader of the dispatch sent me some great reads and listens this week. One that really stood out was, "How to Be a Good Board Member". I have not served on many boards, so much of this was new for me. Seemed like great advice, and I did do some of what the article suggests on the boards I have served...but there are many brilliant thoughts I didn't. If you serve on boards or happen to be in a board-advisor role you will find some great and practical advice in this article. (Read more) 

I am being more strategic and thoughtful with posting on Instagram. For years I have used social media, some with more intentionality than others. Instagram has been my favorite platform to engage...so I wanted to bring more purpose with its usage. I would love your thoughts and feedback of how I am using Instagram.

Most engaged post last week: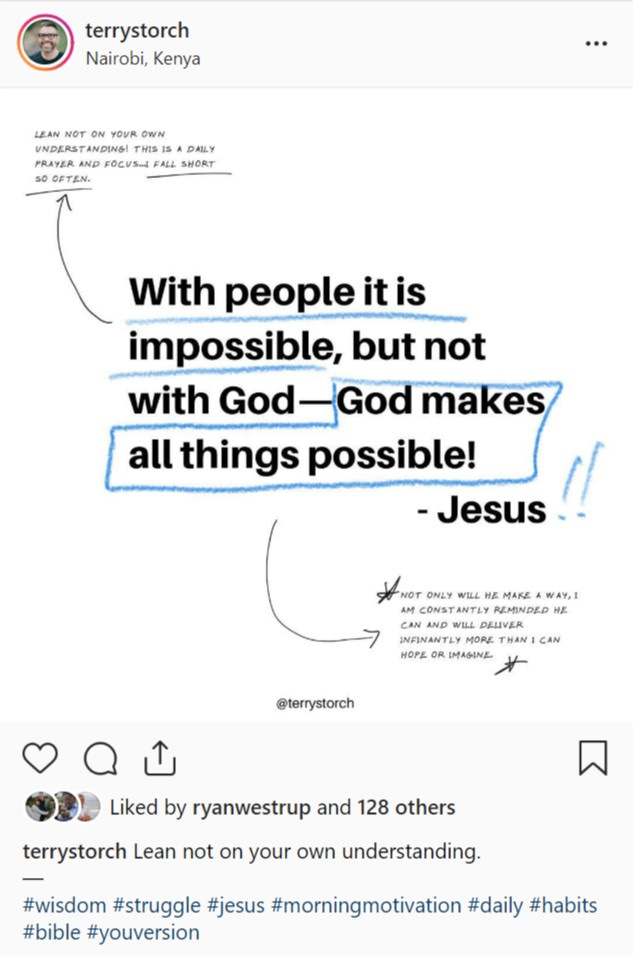 Life is not about waiting for the storm to pass; it's about learning to dance in the rain. –Ted Rubin