Discover more from Thoughts From Terry
The Dispatch covers what I am learning, what I'm reading, and technology tidbits you might find interesting.
Over 3,000 subscribers
Terry Storch Dispatch w11.2019
Dispatch w.11.2019
I really enjoy listening to Podcasts. Such great content in such little time! It's amazing to see how podcasts have grown in the past decade or so. I remember back in 2004 launching "The Terry Storch Show" as a podcast and there not being many others from which I could learn. I found my 15yr old podcast after a quick Google search. I was NOT VERY GOOD...but I had a good time doing it. Listening to the podcast was a stroll through memory lane...Rage Against the Machine as the show opener, Metallica mid-show break, meeting up with Scott Hodge (my brotha from anotha motha), my love of Croc's (then), talking Fellowship One, the Blackberry Killer (MotoQ), and other misc stuff. If you listen, I apologize in advance for all my hums, and stutters. (listen)

So what am I listening to now? Here are my current top 5 podcasts:
Craig Groeschel Leadership Podcast
Work Life with Adam Grant
The Daily
Masters of Scale
StartUp
Bonus - The Bible Project

What are you listening to?
The other day Reese and I were watching Adam Ruins Everything, specifically the Adam Ruins Malls episode on Netflix. We enjoy this show as it's a fun take on history and new learnings. You may want to preview each episode before you invite your kids in to watch, as sometimes the content can be a little edgy. In this episode, Adam highlights the eyewear/glasses RIP OFF! I saw that Om also highlighted this topic in his email. Ever wondered why the prices of eyewear are so high? The LA Times takes a close hard look at why we keep getting ripped off. Hint: monopoly! A great piece that should make you shake your fist at the very least. Go ahead, read this!

On the topic of monopolies...Seth has a good post. 

Dan brings brilliant content every day. It's staggering!  This post, specifically about Cross-Functional Teams, really hit home as it's a major focus for a few of my teams. Dan brought some really good tips and application to the topic. Dan, I know you are a reader, one additional resource is Tom Peters', "Excellence Dividend". I talked about it here.

SpaceX completes Crew Dragon demonstration mission with a successful splashdown. The company sent the unmanned passenger capsule to the ISS carrying a 400-pound payload and a sensor-equipped dummy. NASA monitored the mission, which was intended to demonstrate SpaceX's capability to conduct missions which are normally manned by humans. –Link

The tragic Ethiopian Airline crash on Sunday and a Lion Air flight crash from Indonesia in October has led to the Boeing 737 Max 8 planes being grounded . My deepest condolences and prayers go out to all the families with lost loved ones. Boeing's stock has subsequently fallen and it's the first time I have really wondered which airplane am I flying on! You?

Thank you for your emails, comments, and feedback about my engagement with Instagram. WOW! If you are not following me, feel free to check out my feed and stories and let me know your thoughts. These past two weeks I have shared morning devotionals, as well as trying an evening post about a book I love. Both have received solid feedback. Let me know if there is anything else you would like me to explore or try! 
Most engaged Instagram post last week: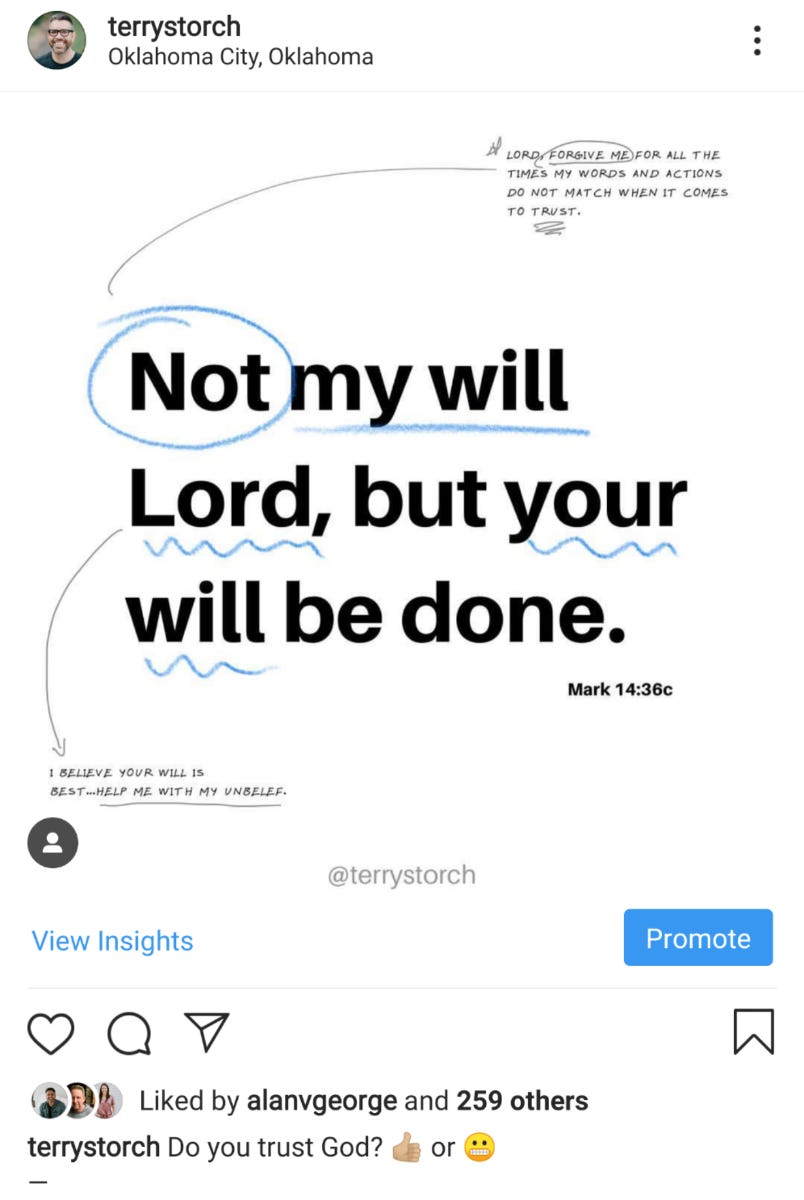 Reward excellent failures, punish mediocre success. –Tom Peters