Discover more from Thoughts From Terry
The Dispatch covers what I am learning, what I'm reading, and technology tidbits you might find interesting.
Over 3,000 subscribers
Terry Storch Dispatch w.18.2019
Dispatch w.18.2019
I'm writing this on Wednesday before I jump on a plane to London. I have the great opportunity to go to LC19 and other events connected to the Leadership Conference. Pastor Craig and Amy Groeschel are both speaking, so this year will be extra special. This is the third, possibly fourth, Alpha Leadership Conference I've attended, and I am so thankful for our amazing partnership and friendship with Alpha, Holy Trinity Brompton as well as Nicky and Pippa Gumbel.

Knowing my travel and upcoming schedule, I doubt there will be a dispatch next week...but we will see how it goes. As you're reading this on Friday, I will be traveling to Resurgo Ventures with my dear friend David. I was invited to speak and do some Q&A for Resurgo and all of their entrepreneurs and teams. I love this statement on their website: "Resurgo Ventures backs emerging entrepreneurs we believe can make an unbelievable difference in the world." It should be a fun morning pouring into leaders and entrepreneurs who are focused on making a difference in the world. The best way to stay connected to my trip is to follow along on Instagram and watch for Stories about my time there.
Sleep. When I was a bit younger and dumber, I thought sleep was for the weak. I made fun of people who nap, and I thought it was a requirement to operate on little to no sleep. As I've gotten older, wiser, and more dependent on sleep, I actually enjoy naps now. I also fight hard to get to bed and wake up at the same time each day. Well, during Ted 2019, Emily wrote this great article: "You're Not Getting Enough Sleep and It's Killing You." (read more)
An amazing quote I'm processing. This is a game changer! #mindsets. (read more)
Do you know if you're a good leader or even a great one? Well, Google can tell you. No, not a Google search or Google Assistant Skill. Alphabet, Google's parent company, has developed 13 questions to quickly determine your leadership ability. What's the summary, you ask? Nothing you shouldn't already know—the best managers are those who help their teams succeed. (read more)

A really good read: "Exhaustion Can Be Disguised As Laziness." In this article, Tim Denning shares the thought that it could be something else at play when we're feeling lazy. We're not born lazy but when we have the 'hustle till you die' attitude we can burn out. I completely understand and connect with this. I have the been-there-done-that gold medal and don't recommend you pursuing it. Burnout is real, and we must kill this hustle mindset. It's killing us. (read more)
Some interesting nuggets from the week:

According to a Bloomberg source, E*Trade will soon launch cryptocurrency trading. The fintech and stock brokerage company will reportedly start with Bitcoin and Ethereum, then consider support for other cryptocurrencies. (read more)

Wait until a friend takes their first bite of bacon to tell them...there's an enormous outbreak of African swine fever among Chinese hogs. It's disrupting global grain, meat, and financial markets in profound ways. There's no danger to humans, but the swine fever is essentially fatal to pigs. Chinese officials say they've slaughtered around 1 million hogs so far, and analysts say there's more culling to come. (read more)
Most-engaged Instagram post last week: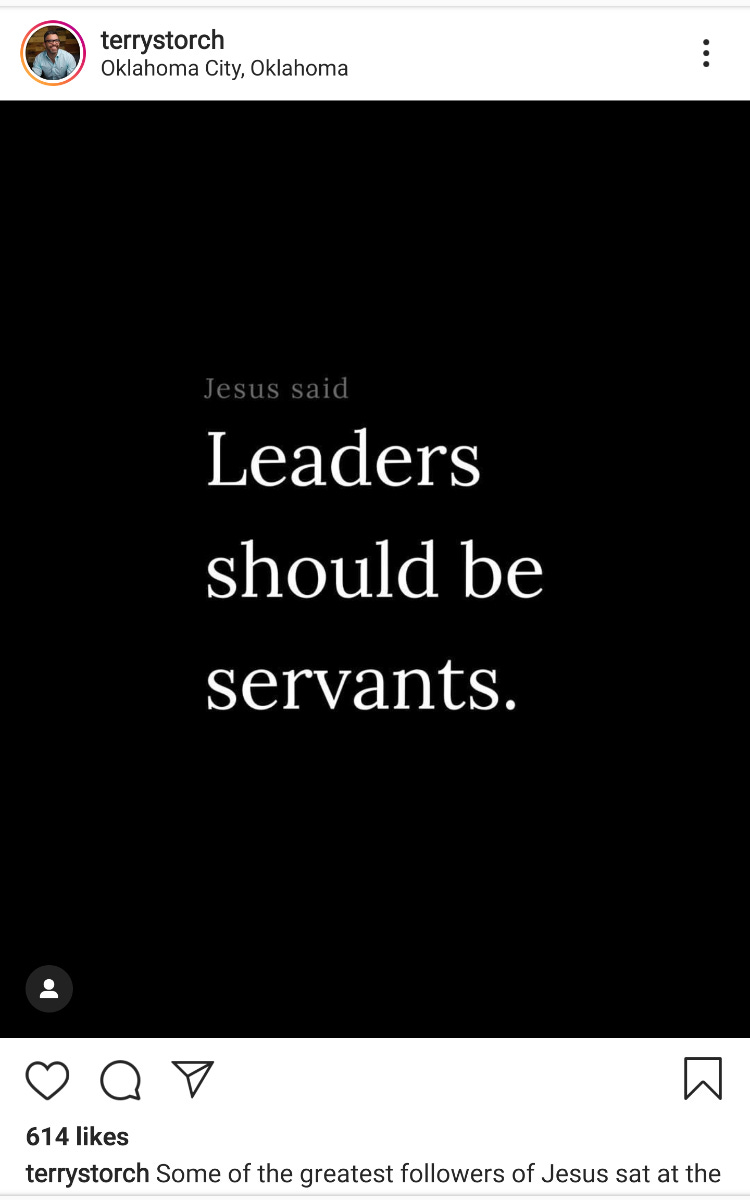 "Meetings are what bosses do. GET OVER IT. Hence it is the bosses' job/opportunity to make these meetings no less than…paragons of excellence." –Tom Peters