Discover more from Thoughts From Terry
The Dispatch covers what I am learning, what I'm reading, and technology tidbits you might find interesting.
Over 3,000 subscribers
Terry Storch Dispatch w.23.2019
Dispatch w.23.2019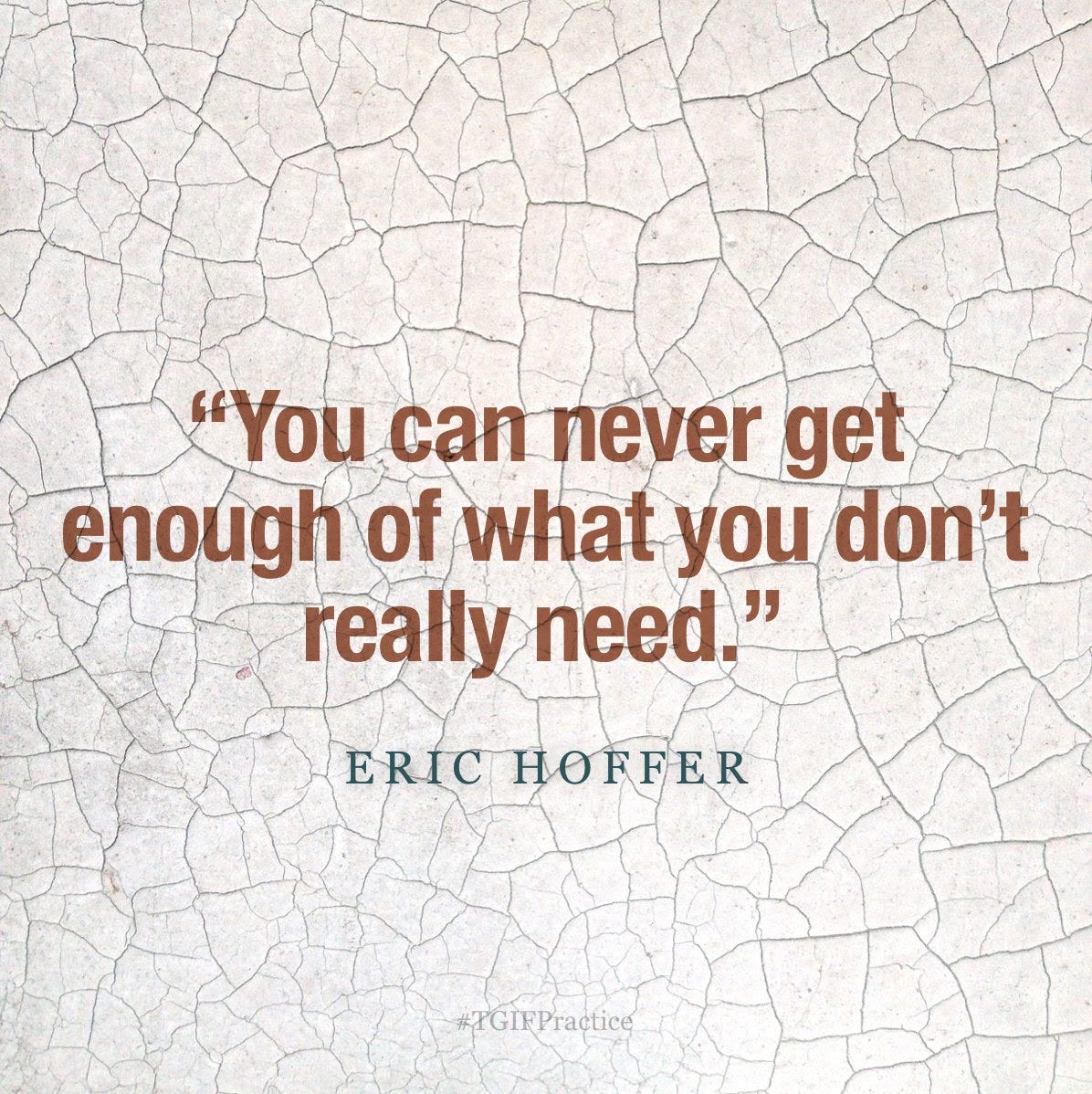 "You can never get enough of what you don't really need." —Eric Hoffer
Brené Brown's latest TGIF email highlighted this quote, and it was perfect! As an Enneagram 8 this is so critical for me. As an 8, I'm aware that my addictive personality can lead to overindulging, and when that overindulgence happens to land in negative areas, it can be really problematic. Being self-aware enough to recognize it is the first step in combatting it. 
Formulating your own opinions is an important function of life. Interestingly, even in our ever connected-world where access to information is at our fingertips, we aren't any better at this now than in the past. I will use the current hot topic issue of the Mueller Report. You can insert many other examples, but I'll use this one for reference. 
It is fascinating to me how many people have an opinion yet have never read the report. Or, maybe they are just getting their information from a single source. We must learn to educate ourselves well, push outside the echo chambers of information and realize that everything we think or hear isn't necessarily accurate. As for the Mueller Report, you can read the Wiki page and get some great info, or you can dive into the full searchable report or download it and throw it in your Kindle App for convenient reading like I did.
 
Om has a wonderful write up in his weekly email called "." It is his opening writing and I highly recommend checking it out. )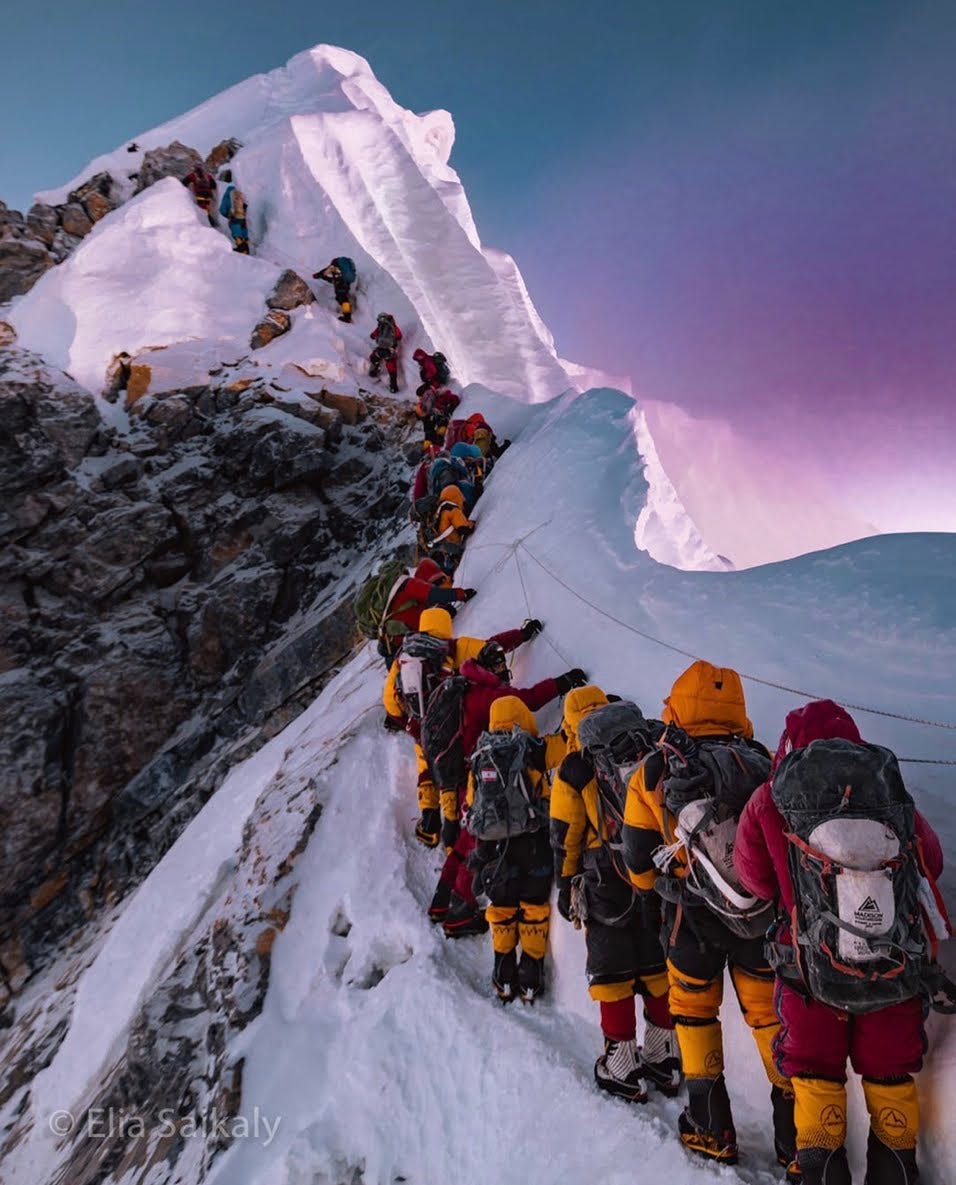 Headline: Overcrowding at Everest Leads to Record Number of Deaths. Reality? Maybe not. A good read from National Geographic about issues with the ever popular Everest climb. Nevertheless, this photo from Elia Saikaly is a bit challenging for me to get my mind around: 28,000+ feet above sea level, little oxygen, and a line that looks like Black Friday at Walmart. (Read more)
Highlighting some cool open roles on our teams:

Google Cloud Compute had a major outage last weekend, and the city of Baltimore is still locked up because of cyber attacks. If you stay plugged into these types of issues, you might be interested in knowing we're hiring a Director of Site Reliability Engineering and Cyber Security. This is a critically important leadership role on the Digerati team, one that I will personally be involved in hiring. If you are interested, or know someone who might be, check out the posting.

Calling all software engineers! Yes...all of them. We literally could hire dozens of software engineers for YouVersion. So, no matter if you are a Junior, Mid-Level, Senior, or Principal, we could use you and your skills to help bring the Bible App to billions of people around the world who don't have it yet. You could join highly talented team members who came from NASA, GE, Yahoo, Apple, NGOs, and small startups to change the world forever. Learn more about a full-time software engineer here. Not ready for the big league? Check out our internships (we have a great track record of hiring our interns.)

Don't see a role for you? We have dozens more!?! Click here to see all open career opportunities at Life.Church.
Most-engaged Instagram post last week: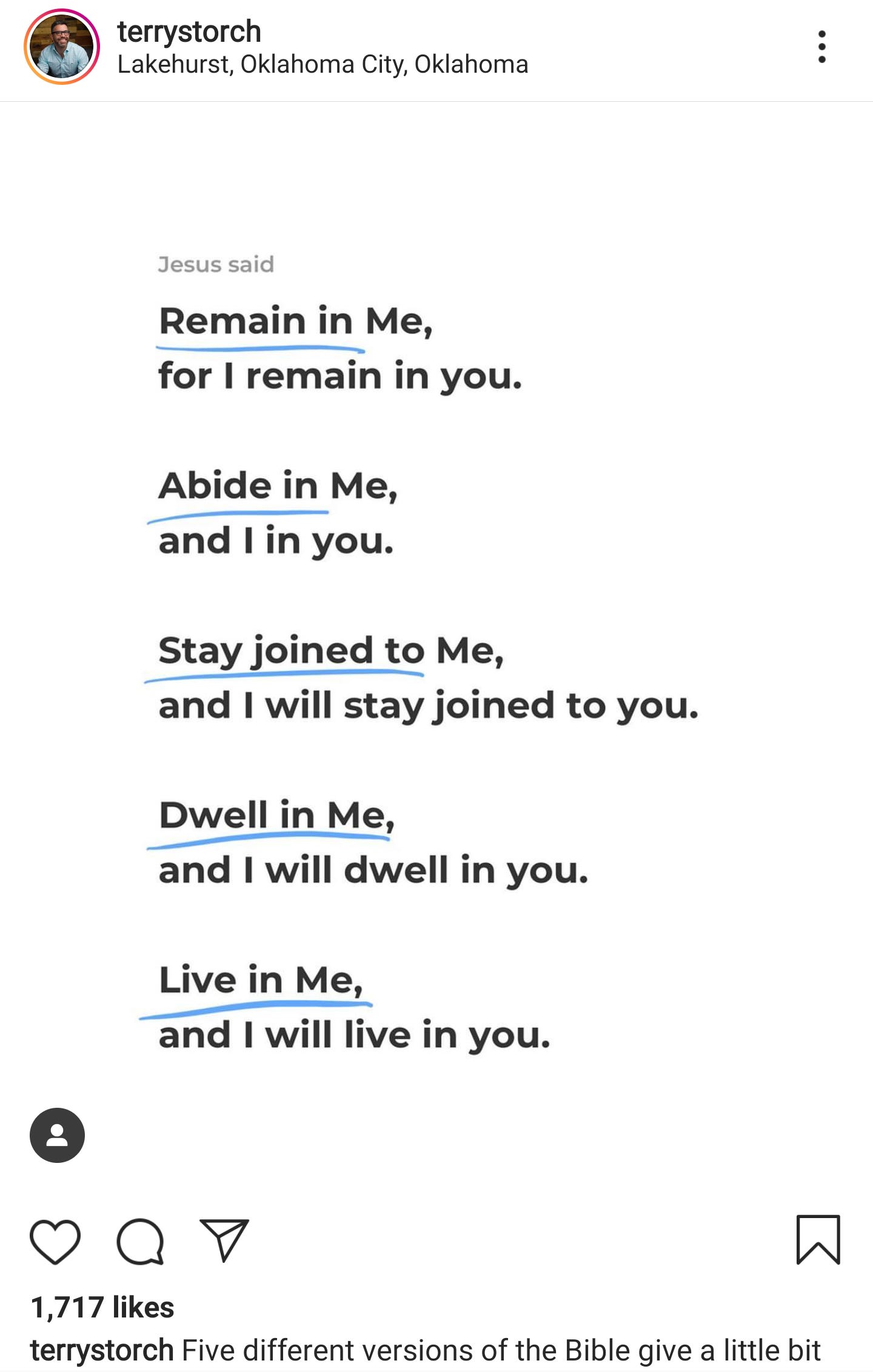 "Excellence is the next 5 minutes!" —Tom Peters

Watch Tom unpack his quote 

here

.