Discover more from Thoughts From Terry
The Dispatch covers what I am learning, what I'm reading, and technology tidbits you might find interesting.
Over 3,000 subscribers
Terry Storch Dispatch w.39.2019
Dispatch w.39.2019

Live up to your convictions. You walk in grace or you walk in fear. You can't have it both ways. — Carlos Santana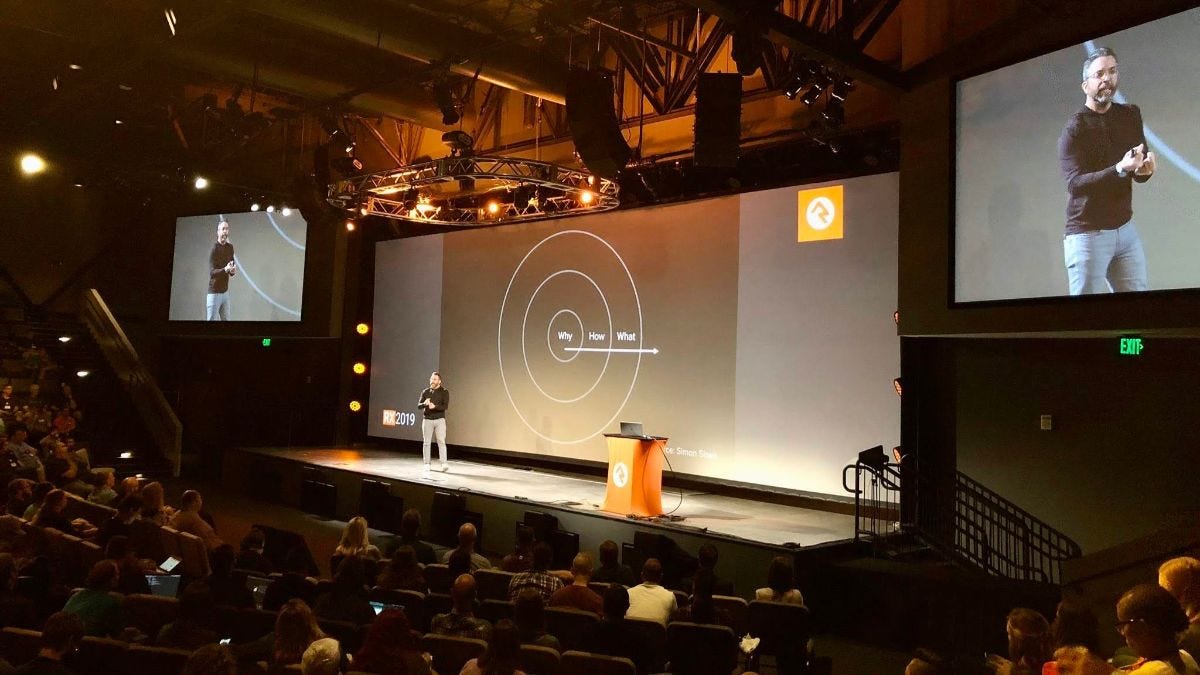 Photo Credit @Joshualmel
This week I had a great opportunity to fly out to Anderson, South Carolina and speak at the #Rock2019 conference hosted at NewSpring Church. Since it was at NewSpring, I had the opportunity to connect with longtime ministry friends that I have not seen in many years.

#Rock2019 was great, and I really enjoyed delivering a new talk, "Launch and Sustain with Why." The original concept revolved around Simon Sinek's "Start with Why." As I really started to flesh out my content, I felt it critical to bring in my personal experience with the concept of 'sustaining.' I do not think the talk will be publicly available, but I was interviewed on the podcast, and I did a fairly detailed summary of my talk. If you're interested, you can check out the RockCast and keep an eye out for my episode.

Were you forwarded this newsletter? The Dispatch offers bite-sized chunks of leadership, technology and random tidbits I found interesting this week. 
You can sign up here.

When was the last time you were thinking about your physique and thought, "I really wish I could look like a chess player?" Um, yeah...never? I somehow stumbled on this ESPN article about Grandmaster chess players and why they lose weight while playing chess. It's really a fascinating article. (read more)

Quantum computing will change EVERYTHING. Not sure what that is? You can read more here. But, this week I found it really interesting that a Google research paper was released (and then removed) from NASA about some early milestones they had achieved. This is an interesting article from GIZMODO if you have an interest in quantum theory. Just beware, it can become a rabbit hole.

Tim Keller delivered a powerful and spot-on 35-minute talk at a recent DTS event. Dr. Keller unpacks the question of "How do we live and lead in this time and context?" There's so much more I could say, but my recommendation is for you to carve out the time to watch and take notes. (watch video)

This weekend at all of our Life.Church locations we are sharing about working at Life.Church. This is a cool opportunity to highlight so many roles available at the church, and to help people connect their gifts and talents to the church. I am constantly blown away by how many people have no idea about all of the opportunities to join our team. I cannot wait to talk to people in the lobby of the campus I attend about all the career paths available.