Discover more from Thoughts From Terry
The Dispatch covers what I am learning, what I'm reading, and technology tidbits you might find interesting.
Over 3,000 subscribers
Terry Storch Dispatch w.40.2019
Dispatch w.40.2019

You have no idea how one conversation, one word of encouragement, or one expression of love might change someone's life. - 

Craig Groeschel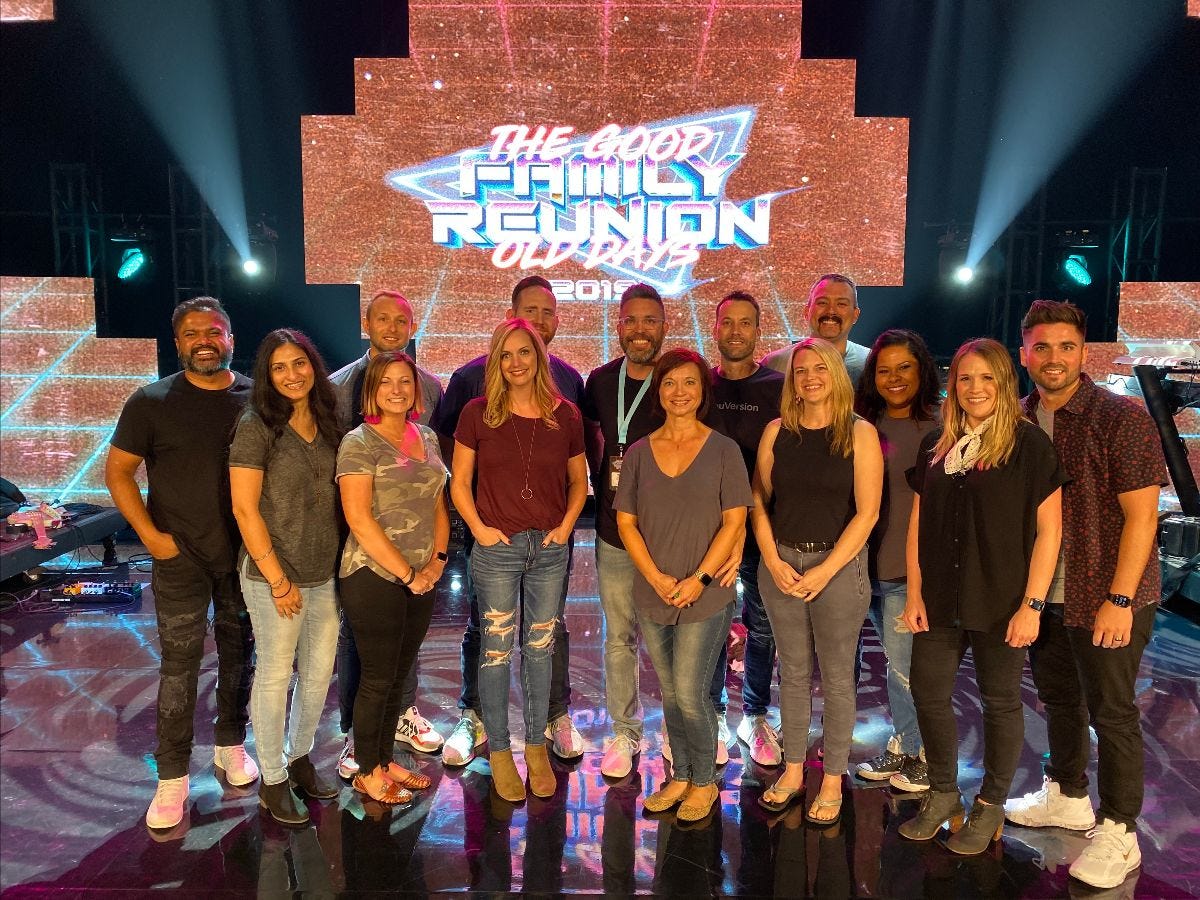 Life.Church Family Reunion happened this week, and it is a reminder of just how blessed Robin and I are to be part of this ministry. Family Reunion is an annual event where we bring all our staff and their spouses in for a time of worship, celebration, fun, and vision-casting. Gathering about 1,400 passionate staff and staff spouses produces an electric event that can leave you with a holy hangover. There were so many highlights, I cannot hit them all. But, I will say Pastor Levi Lusko's message "Mad About the House" and Pastor Craig's talk "I'm Called To It" were fantastic reminders and encouragements of my clear calling here. Over twenty years ago, Robin and I were called into full time ministry within the local church—and we still deeply feel called—and we are so thankful we get to do this. 

Were you forwarded this newsletter? The Dispatch offers bite-sized chunks of leadership, technology and random tidbits I found interesting this week. 
You can sign up here.

One thing that was always strange to me was the controversy in college football about paying athletes. It appears that universities are making millions and millions of dollars off TV contracts and other endorsement deals, but, at best, the athletes are getting free tuition. Well, California may change that starting in 2023 by allowing athletes to make bank. Who knows if this will actually happen, but it's very interesting. (read more)

Would you rather be Effective or be Right? I wish I could say I am always focused on being effective...that would just not be honest. I would say that with more and more birthdays, and more maturity I have shifted out of the need to be right all the time, and can now catch myself most of the time when I fall short. This article is a really good, and short read that gives some good perspective and tips. (read more)
As someone who is always thinking about user-experience and product, I loved this quick read from Seth. How true is this: "When anyone has the ability to announce breaking news, urgent updates, RIGHT NOW, steal attention and emergencies, then sooner or later, many will do just that." The Race to the Bottom is real, and we have to rise above it. (read more)
Amazon continues to impress me with their push to innovate and launch new products. Glasses, rings, microwaves, speakers, earbuds, and more. Will all these be good or great? No! Amazon's product history points to the fact they they will have many busts, but they continue to launch new products. Well done! And it's awesome to see the "Day 1" vision and culture push all the way to these experimental products. (read more)
As Amazon is pushing out innovative products, they are also pushing the limits in other areas that are concerning to many. I ran across this Business Insider article highlighting concerns about Amazon being able to track phone location even if you are not on their WiFi or network. Of course, these types of news stories can make people a bit nervous. (read more)

I am a huge Tesla fan. I have my eye on a Model Y, and I've almost pulled the trigger multiple times on pre-ordering one...but haven't yet. With all the amazing technology and innovation Telsa is delivering, the latest Auto Summon feature is causing a bit of chaos in local parking lots. I thought this was a bit humorous: