Discover more from Thoughts From Terry
The Dispatch covers what I am learning, what I'm reading, and technology tidbits you might find interesting.
Over 3,000 subscribers
Terry Storch Dispatch w.47.2019
Dispatch w.47.2019

The single greatest problem in communication is the illusion that it has taken place.  —George Barnard Shaw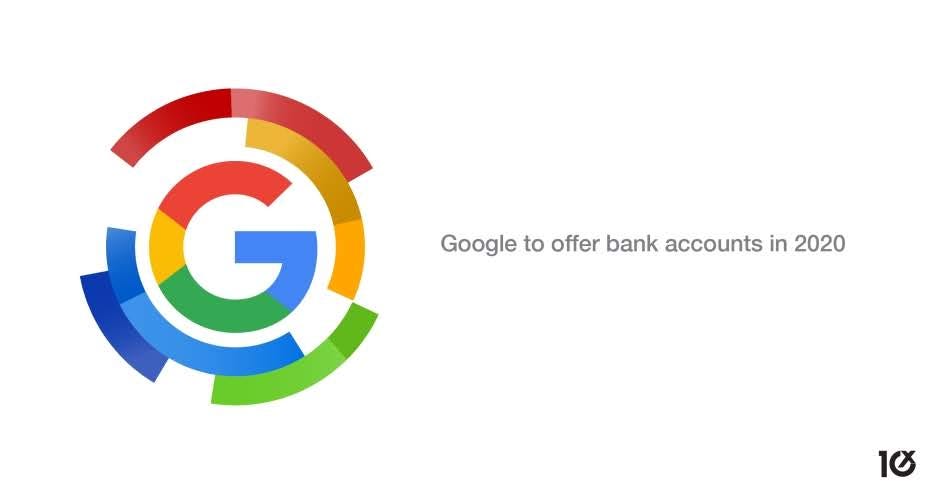 Big Tech companies have been wandering into the banking and credit space for ages. Recently, with Apple launching its credit card, Google announcing checking accounts coming in 2020, Facebook Pay, Libra crypto, and Amazon Credit cards, all the big boys are now in on the banking and credit scene. Why is this happening, and what should we do?

I believe the "why" is fairly simple...it's an ecosystem play. The ecosystem play keeps the user experience smooth, simple, and integrated. Having an Apple Card is one more way to keep you with Apple, while hoping you won't switch to the latest Android phone with a better camera. Whether you are in the Amazon, Google, or Apple world, using their payment method is smooth and integrated. With a fluid and easy user experience, you will more than likely grow accustomed to that experience and expect it. And of course, when paying for things becomes seamless, you spend more.

Beyond ecosystem, I also believe it's about innovation. Think about it for a moment. For the most part, the banking and credit industries have not changed much in the last ten or so years. Looking through the eyes of my teenagers, I have a hard time understanding how the traditional bank will survive. Physical checks? Driving to a bank or ATM? And paper money? Will it be around forever? Hardly. These products and services are on life support, and innovation is desperately needed. Moving to a place where your phone is your hub for everything, including your secure payment method and bank, makes total sense. I recognize the security concerns because companies have access to your data and information. But don't fool yourself—they already have access to most of it anyway. (Unless you keep your cash under your mattress or you bury it in the backyard.)

I am a fan of these and other reputable companies getting into the financial space. Regulation and proper insight will need to improve as more and more innovation comes. Two of my favorite services are in the FinTech space: Wealthfront and Simple. Look for a lot of investors to continue to pour resources into FinTech!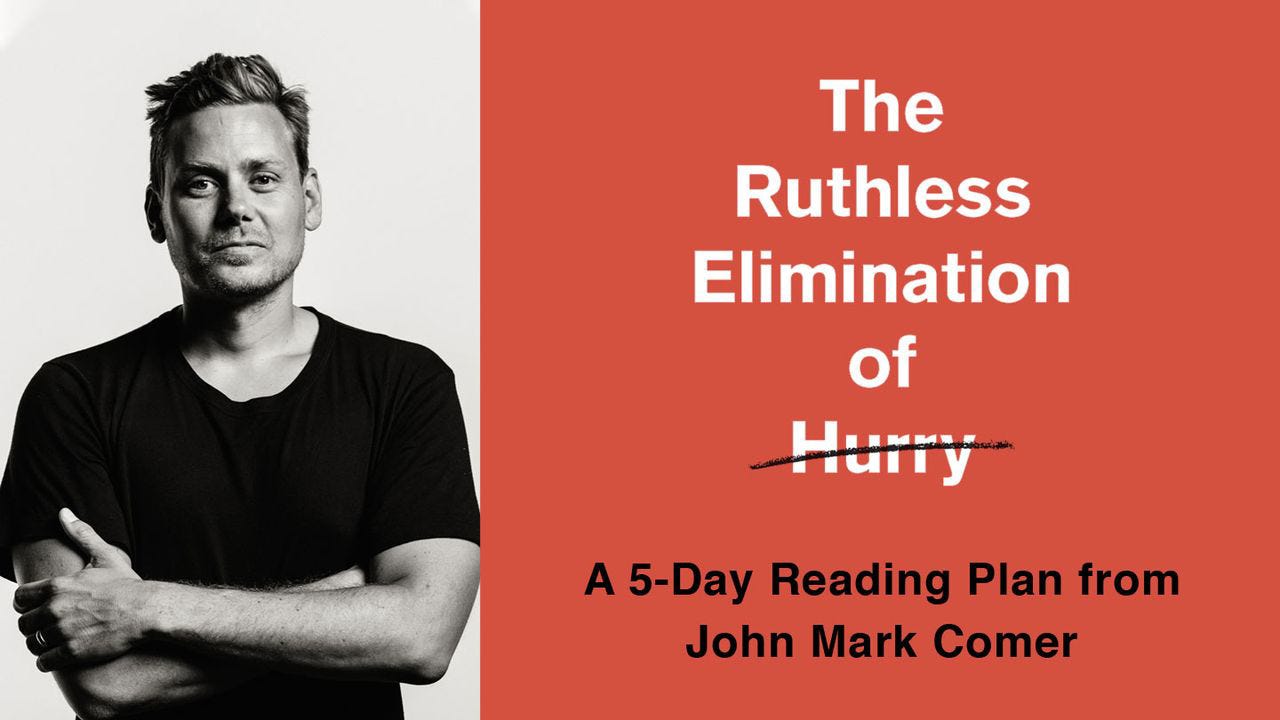 When John Mark Comer released his latest book, The Ruthless Elimination Of Hurry, I added it to my Audible reading list and consumed it fairly quickly. This was one of those books I was excited to read, but at the same time I was also prepared for some gut punches. My suspicions were accurate. It hit me hard and included a few uppercuts as well. You see, I constantly fight the need to produce, to be active and to push towards an outcome or direction, and this book really brought some clarity around this dysfunction. 
If you want to get a good taste for the book, you can check out the new YouVersion Bible Plan here. I finished the plan with a group of friends last week and was reminded how much I liked the book. This is an area I have grown in, but still have a lot of room for improvement. The Ruthless Elimination Of Hurry—I recommend it! 

Were you forwarded this newsletter? The Dispatch offers bite-sized chunks of leadership, technology and random tidbits I found interesting this week. 
You can sign up here.

Ever really thought about who the hardest person is to lead on your team? For any seasoned leader, the answer will be easy: it's your highest performing team members. The high performers and thoroughbreds are always the most challenging to lead. Stephen Graves has a great article on "Steering High Performers." (read more)

Managing by walking around (MBWA) has been my key tactic for decades. I often tell others, "The magic happens in the margin." Give yourself the appropriate amount of margin and see great things shine through. In Todd Ordal's article, "Wander with Wonder," you see a perspective on MBWA that I love and fully agree with. Todd says, "If you approach your visits with wonder rather than certainty, you'll learn so much more." Wow! Wonder rather than certainty. I think this could apply to many areas of our lives. (read more)

Even the best sit on the bench. No matter how talented you are or how great you think you are, you will find yourself on the bench or dealing with failure straight up. Abby Wambach, the soccer legend, talks openly about this in her new book, Wolfpack. In this article from Smartbrief, they unpack some key learnings around "Embracing Failure and Learning to Lead from the Sidelines." (read more)

In 2019, the Life.Church Digerati has hired 30 new team members. Thirty! We are growing and expanding in a great way, and WE ARE NOT DONE! Maybe you're looking to find a place to use your gifts and talents to make a big Kingdom impact. Or, maybe you know someone who is. I am absolutely biased, but I can't imagine a better place in the world to work than at Life.Church. Learn about our culture, benefits, and Glassdoor reviews.
 
Director of Marketing & Communications
Church Online

Site Reliability Engineer (SRE)
Digerati Team

Life.Church UI/UX Designer
Interactive Team

Life.Church Sr. Software Engineer
Interactive Team

Life.Church Product Designer
Interactive Team 

Support Specialist
IT Team

.NET Product Engineer
IT Team

YouVersion Android Engineer
YouVersion Team

YouVersion Product Designer
YouVersion Team

Senior Software Engineer
YouVersion Team

YouVersion Site Reliability Engineer (SRE)
YouVersion Team 

Software Engineer
YouVersion Team

Software Engineering Manager
YouVersion Team 

LXP Internships
Learn more about all our Internships

All Life.Church careers are listed here:
https://www.life.church/careers/find-a-role/