Discover more from Thoughts From Terry
The Dispatch covers what I am learning, what I'm reading, and technology tidbits you might find interesting.
Over 3,000 subscribers
Terry Storch Dispatch w.05.2020
Dispatch w.05.2020

Common sense in an uncommon degree is what the world calls wisdom.  —Samuel Taylor Coleridge
I think about motives a lot—the importance of having pure motives and being in the right mindset with my motives. Eric Greitens, author of Resilience: Hard-Won Wisdom from Living A Better Life, wrote something that really struck me, and I am processing it deeply. 
"You are human, you are imperfect. You don't begin with perfectly pure motives. If you are like most of us, your motives are almost embarrassing next to the excellence you want to reach. You look in the mirror and you know this to be true. And guess what, it is true. But get started anyway. Begin where you are, it's the only place you can begin...

We will fail if we expect to be good before we have even begun. Your task is not to begin in a noble place, but to end up in one. We don't start with the motives of the wise person. If we had them, there would be no need for the journey. Instead, we begin with the selfish motives of a fallible person...perhaps there is someone we want to impress, perhaps we are over-impressed with ourselves, perhaps we are impressed with the wrong version of success, etc, etc...it DOESN'T MATTER!

As long as we have enough wonder and humility to start the journey, and to correct ourselves when we go wrong, our motives don't have to be pure. Finding better, more selfless reasons for what we do is exactly why we set out. And one day we can look back at the foolishness we once carried."

Climate Change is a "hot" and politically charged topic. Moving beyond politics, we see the discussion about climate change dominating the business and financial markets. In fact, the latest World Economic Forum in Davos, Switzerland was dominated by the topic of climate change. You can watch this interview with Blackstone Group Chief Executive, Stephen Schwarzman, where he said, "Businesses need to take action on climate change." Not only that, but his firm is looking across its vast portfolio of companies to improve sustainability. 
You might have missed this report, but you can see on Climate.gov that 2019 was the second warmest year on record. Moving beyond the political view of climate change or global warming and really digging in to learn what is happening is important. There is nothing more frustrating than hearing talking points from either political side that aren't followed up with any substance, scientific research, or proof. (Start here)

From a business perspective, you can see some headlines and links covered by the Morning Brew. Finally, Microsoft recently laid out an extensive 'moonshot' plan to help tackle this problem. As part of the plan, Microsoft will launch a new $1 billion fund to "accelerate the global development of carbon reduction, capture, and removal technologies." I have a lot to learn on this topic, but what just seems so obvious is that we are seeing significant changes in our climate that are impacting the globe. I'm pondering and processing this through the lens of stewardship and our role as Christ-followers.

Were you forwarded this newsletter? The Dispatch offers bite-sized chunks of leadership, technology, and random tidbits I found interesting this week. 
You can sign up here.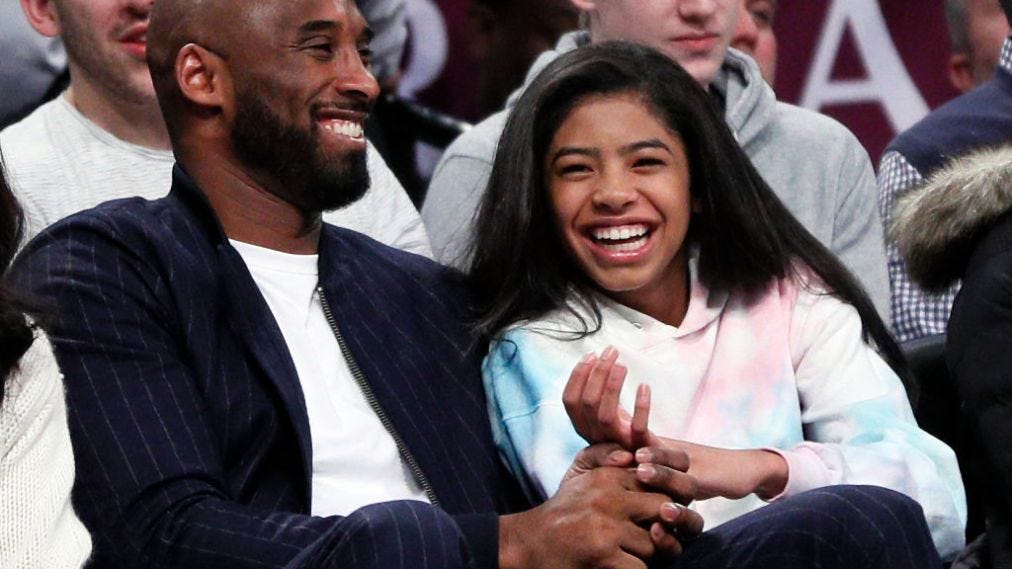 Devastating news came out this week as we learned of the death of Kobe Bryant, his 13-year old daughter Gianna, also known as "GiGi," and seven others. So tragic! My heart goes out to Kobe's wife and mother of Gigi, Vanessa, as well as their other three other daughters. Not to mention the family members of the other seven people who lost their lives. As I sit, pray, and process, I can't help but be reminded of our close and terrible loss of Taylor, my 13-year old niece who died in a skiing accident in 2010. Watching the pain my brother, sister-in-law, and entire family walked through was gut-wrenching. However, God is good, all the time...even when we don't understand why things happen. Old wounds were opened in me with this news, and my prayers run deep and full for the families who lost so much this week in the accident.

"Awareness vs. Experience" is a brilliant read by Seth Godin. I absolutely love how Seth makes brilliant points in so few words. One thing I loved about this article was reading it through the lens of "self-awareness." I think we all agree that the first stage of growth begins with self-awareness. But, where does self-experience enter the picture? How does God use our experiences to broaden our awareness, and how does God use our experiences to pour into others? It's not exactly what Seth was talking about, but it's something to think about. Read Now. 

Radical Candor by Kim Scott is by far one of my favorite books. If you have not read it, dive in when you have some margin. If you don't have the margin right now to consume the book, jump over to this First Round article, and read it and watch the 21-minute video. A recent post on the Radical Candor Blog is also a must-read. We all have a different approach and differing views of challenging conversations, and in this post, Mastering Challenging Conversations, Farrah Mitra shares some very helpful and practical tips when it comes to crucial and challenging conversations. 

Here are a few of my personal thoughts and writings from the week. You can see them all here, subscribe to the daily RSS feed, or you can have them sent in your inbox.