Discover more from Thoughts From Terry
The Dispatch covers what I am learning, what I'm reading, and technology tidbits you might find interesting.
Over 3,000 subscribers
Terry Storch Dispatch w.31.2020
Dispatch w.31.2020

"The little touches are the ones that lodge in the memory and last ... FOREVER. My 'equation': Little >>> Big." - Tom Peters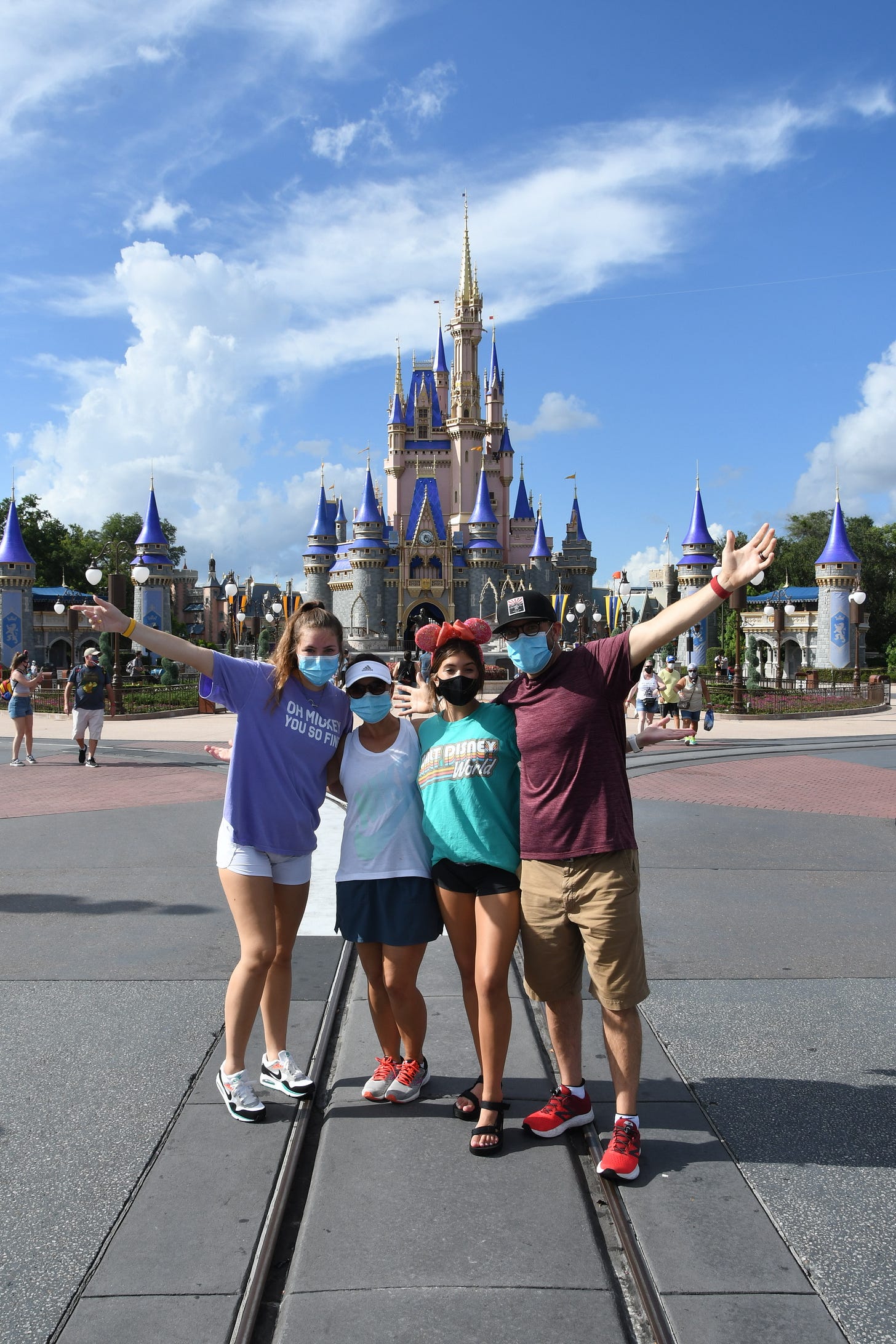 This past week has been a memory maker for our family. A delayed trip to Disney World for Reia's graduation trip. Robin worked her tail off to get all the details together and the logistics with our Disney travel agent. The "Covid Disney" experience for us was amazing. The crowds were really low among the lines for rides super short. So short, the girls were able to ride Rockin' Roll roller coaster twelve times!

I am so thankful we were able to make this trip a reality. For years and years we have practiced placing experiences over things. This trip feels like one of those family experiences we will talk about and share for a long, long time.

If you want to get a feel for the trip, here is our Google Photo album. 

"Progress requires unlearning."
- James Clear

Forwarded this newsletter? The Dispatch offers bite-sized chunks of leadership, technology and random tidbits I found interesting this week. 
You can sign up here.

Here are a handful of random articles I read while at Disney. Limited time due to travel and our family trip, so limited commentary. 

Presidents, politicians and civil rights leaders pay tribute to John Lewis
Our Solar System Doesn't Exactly Orbit the Sun
Churches are dying due to lack of friendliness 
Tesla will build Cybertruck factory in Austin, Texas
Universities Will Race Autonomous Vehicles at Indianapolis Motor Speedway in 2021
From Productivity to Psychedelics: Tim Ferriss Has Changed His Mind About Success
Apple Glass – totally replacing the iPhone?!?