Discover more from Thoughts From Terry
The Dispatch covers what I am learning, what I'm reading, and technology tidbits you might find interesting.
Over 3,000 subscribers
Terry Storch Dispatch 11.2021
Dispatch 11.2021

Exodus 34:6-7 is the first description of God's attributes found in Scripture, and it's the most referenced passage in the entire Bible. Here, we learn that all of God's actions are an expression of his compassion, grace, patience, loyal love, and faithfulness. (Character of God)
Yahweh, Yahweh, God who is compassionate and gracious, slow to anger, and abounding with loyal love and faithfulness, keeping loyal love to the thousands, forgiving iniquity and transgression and sin, and He does not leave utterly unpunished, punishing the guilt of fathers on sons and on sons of sons on third and fourth generations.

-

Exodus 34: 6-7
The Bible Project team created a wonderful Character of God video series that I am really enjoying. Part one really unpacks some fantastic theology about our Creator God and His actions. Watch the 6-minute video here. 

Character. I've been processing and reflecting on quite a bit of content lately. I find myself thinking about our character and actions as Christ followers. It's likely that I find myself in this contemplative state because of some profoundly sickening things I see, read, and hear about. Culture today drives so much discord, division, and anger. When someone says "culture," we might think it doesn't include "us" as Christians. Sadly, I see Christians and the "Church" contributing to this division as well. This thought may make you squirm a little and maybe even cause you to press the unsubscribe button for this dispatch, but I think it's a problem.

Let's take a look at this article from the Atlantic: The Evangelical Church Is Breaking Apart. I'd like to point out that the headline is a bit extreme and even furthering division and discord. However, let's approach it anyway. It's a long article, but I think it has some really interesting points and thoughts. I will also say that if you are a Trump supporter, you may immediately write off the article, but I ask you to rise above your political views like I try to do. My bringing this article to your attention has nothing to do with politics, but a deep desire to see Christ followers choose to be identified and unified by the Savior they love and follow and not by a set of political beliefs. Let's recognize that Jesus does not align Himself with any political party and that following Him is not and never should be political.

Take a break from the dispatch, and check out the article now.

The article concludes that Jesus needs to be reclaimed. This takes me to my opening of character and the character of God being...Yahweh, Yahweh, God, who is compassionate and gracious, slow to anger, and abounding with loyal love and faithfulness… 

Just a day before I read this article, a friend shared this Instagram post from Donald Miller. I have not really followed Donald much, and since I choose not to be active on social media, I don't stay up with the times within that medium. But, some of his early writings were very impactful to my journey, so check out this video post because it was really powerful.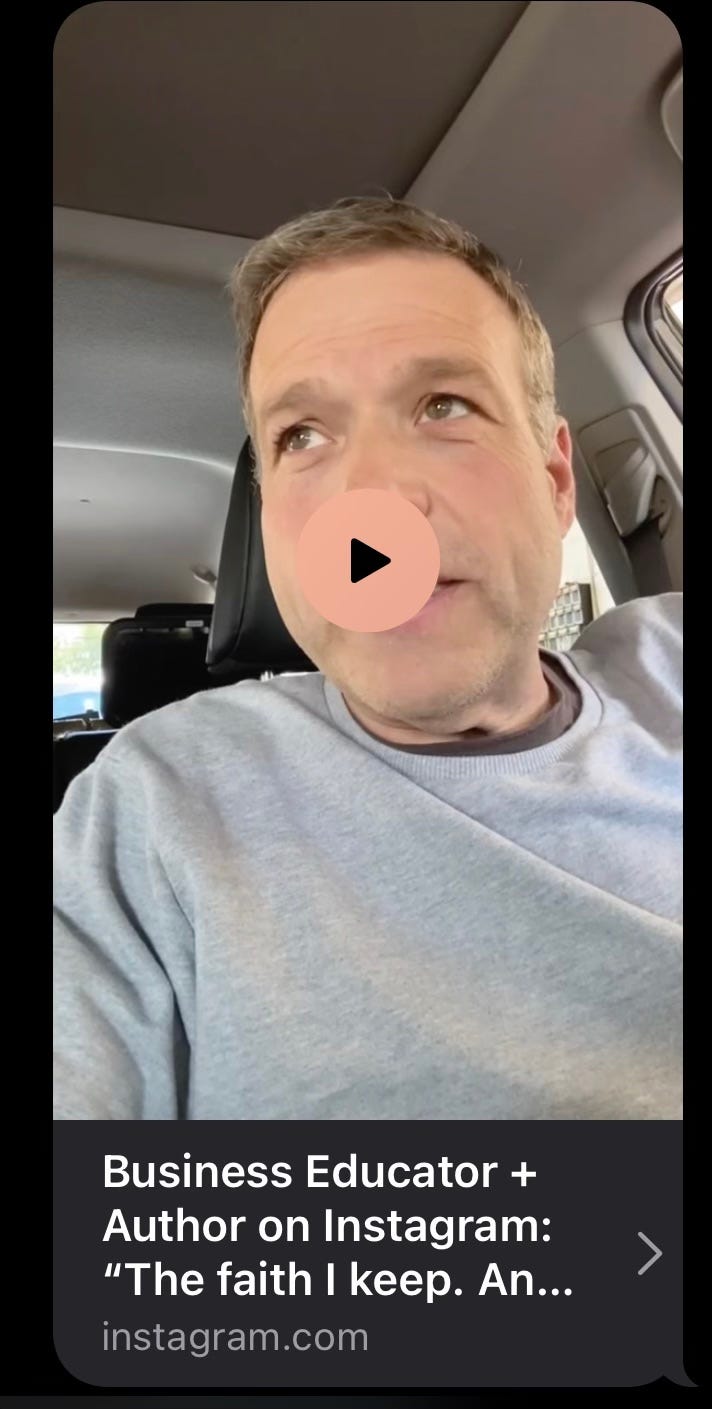 The Faith I Keep...now that's a book I can't wait to read. There's so much good content and thoughts coming from Donald. I especially love that he stated, "This is not a church rant!" I share that sentiment—I am not ranting on the Church! I am a part of a church and play a significant leadership role in the church as a whole. But the reality is, the Church as a whole needs to wake up, and I believe Jesus needs to be reclaimed from the Church, society, and politics. And as I process this and center in on what I can control regarding my actions, I go back to character. Is my walk with Christ leading me to live out the character of God with compassion, grace, patience, and an overflowing love?

Theologian, Kristen Deede Johnson, said it well: "We are not called to be heroes who save the day or save the culture. Our story is to live as beloved children of God set apart by the grace of God in Christ and the Spirit to seek the things of God. Neither the souls of other people nor the state of our cultural institutions is ultimately in our hands."
Yahweh, Yahweh, God who is compassionate and gracious, slow to anger, and abounding with loyal love and faithfulness.

-

Exodus 34: 6

Forwarded this newsletter? The Dispatch offers bite-sized chunks of leadership, technology and random tidbits I found interesting this week. 
You can sign up here.

If you have followed the dispatch for any period of time, then you know I'm a big Tesla fan. This past week Tesla broke the trillion dollar market valuation and keeps growing. I continue to be impressed with Tesla across the board and after sitting in a Ford Mach-E, I am reminded that a Tesla is not a car. You can't really compare a Tesla with another "car," electric or not. Tesla is different, and it's carving a new and different path forward in the transportation world.

In the last dispatch, I brought to light some of my unique music appreciation. In that same spirit, let me draw your attention to Limp Biszkit's new album. Please know, there are plenty of explicit tracts, so if that kinda thing bothers you, then don't click on the hyperlinks. One song that I can find myself lost in is Don't Change (clean). This is a remake from INXS, and it was such a huge INXS song. It's awesome! I know Limp Biszkit isn't for everyone, but hey, no need to judge. 😁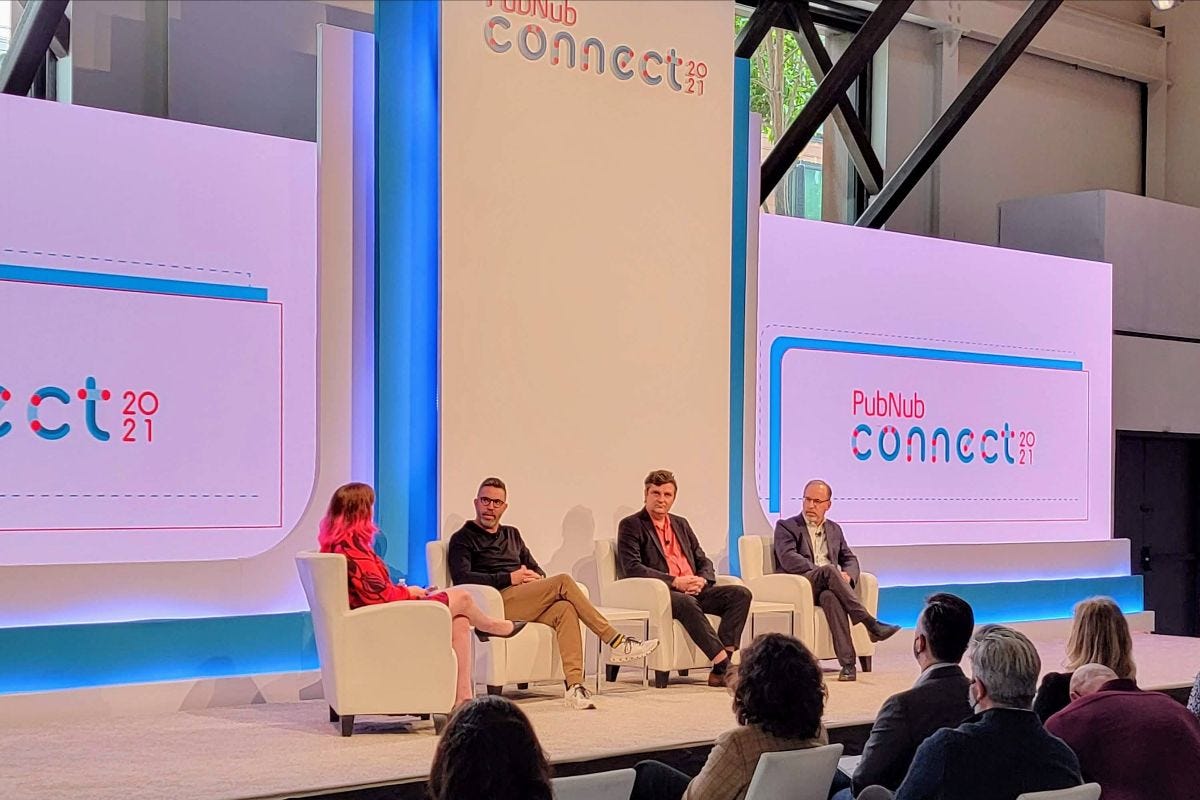 I was able to take a quick trip to San Francisco this week to speak at the PubNub Connect conference. It was fun sharing a small part of the story of Life.Church and how we are leveraging technology to reach people for Christ. I spoke on a panel that was all about community and relationships. If you are interested in watching the panel and seeing some great thought leaders and speakers, you can register for free and check it out!